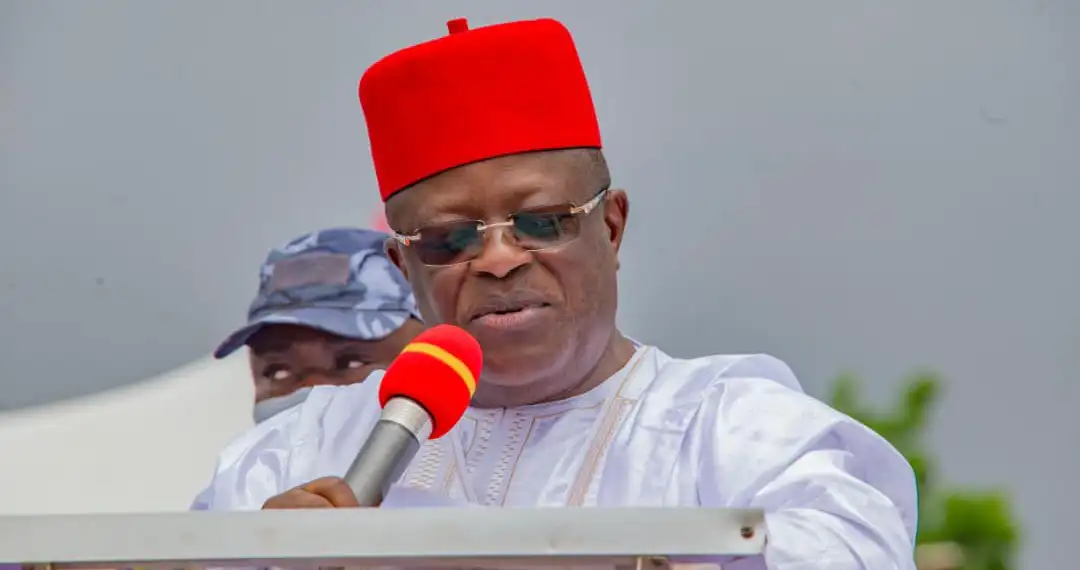 Hardship: Even My Family Members Betrayed Me, They Voted Peter Obi- David Umahi
The out going Governor of Ebonyi State, David Umahi , has said his family members betrayed him to vote for Peter Obi  and added that Bola Tinubu and President Mohammadu Buhari also lost their home states to opposition parties .
In explanation, he said these were due to protest votes by Nigerians against APC and had nothing to do with Peter Obi . Umahi said this while speaking on Channels TV on Monday.
"In all honesty, I didn't give any chance to the Labour Party to win any election in my State (Ebonyi State) because what we have put in place was such that no other political party should be able to win anything, not even Councillorship election in my State. I saw the Labour Party vote as a protest against my Party (APC) and the Peoples Democratic Party, PDP.
"I was very surprised; even in my family, there was a conspiracy against me. I did not know that they voted for Peter Obi, but in the other election, they voted for APC because of what we've done in the State. "It was not a vote for His Excellency Peter Obi. As such, there is seemingly hardship and challenges in Nigeria", he stated.
Recall that Tinubu defeated Atiku Abubakar of the PDP and Peter Obi to win the presidential polls.
On the other hand, Umahi had clinched the Ebonyi South Zone Senatorial seat to represent his constituency at the 10th National Assembly.