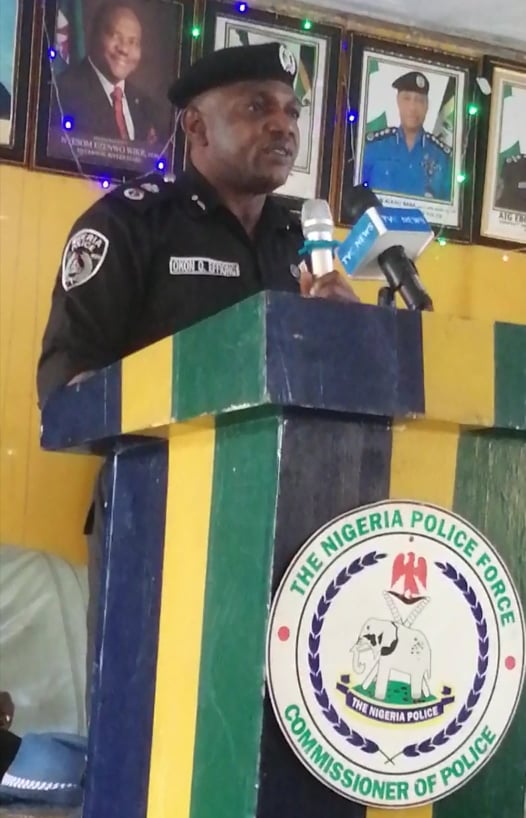 Have You Asked Why Politicians Use You For Elections, But Use Their Families For Contracts? CP Okon Admonishes Rivers Youths Leaders
The Commissioner of police in Rivers State OKON EFFIONG OKON has  appealed to Rivers youth not to be clog in the wheel in achieving a better Nigeria and  charged the Youths leaders to make deliberate efforts in ensuring that their followers shun cultism and social vices in their various communities
s
CP OKON  at a one day sensitization and engagement of the youths ahead of 2023 General elections noted that no society can thrive in the midst of rancor and acrimony,  stressing that all political parties would  be given equal playing ground to  campaign in the state.
CP Effiong who  narrated some life lessons to the youths wondered why politicians will engage youths in political thuggery and violence for selfish interest,  but when it comes to sharing of contracts and jobs, their families and friends gets first choice and advised the youth leaders  not to die for crumbs by engaging in crime to deliver candidates of choice but to be of good behavior before, during and after the forthcoming election.
The Commissioner stated that the state witnessed crime free society during the festive season as a result of the collaboration with members of the public in reporting promptly issues of security threats in their localities. and appealed for such collaborations to continue during and after the elections
Speaking on behalf of the youths, the chairman of Rivers State Youth Leaders Coalition LEGBORSI YAMAABANA said youth leaders across the state have decided to support and collaborate with the police to ensure the state enjoys peace before, during and after the election
.
Comrade Yamaabana also passed vote of confidence on the Rivers State Commissioner of Police Okon Effiong for maintaining peace in the state.