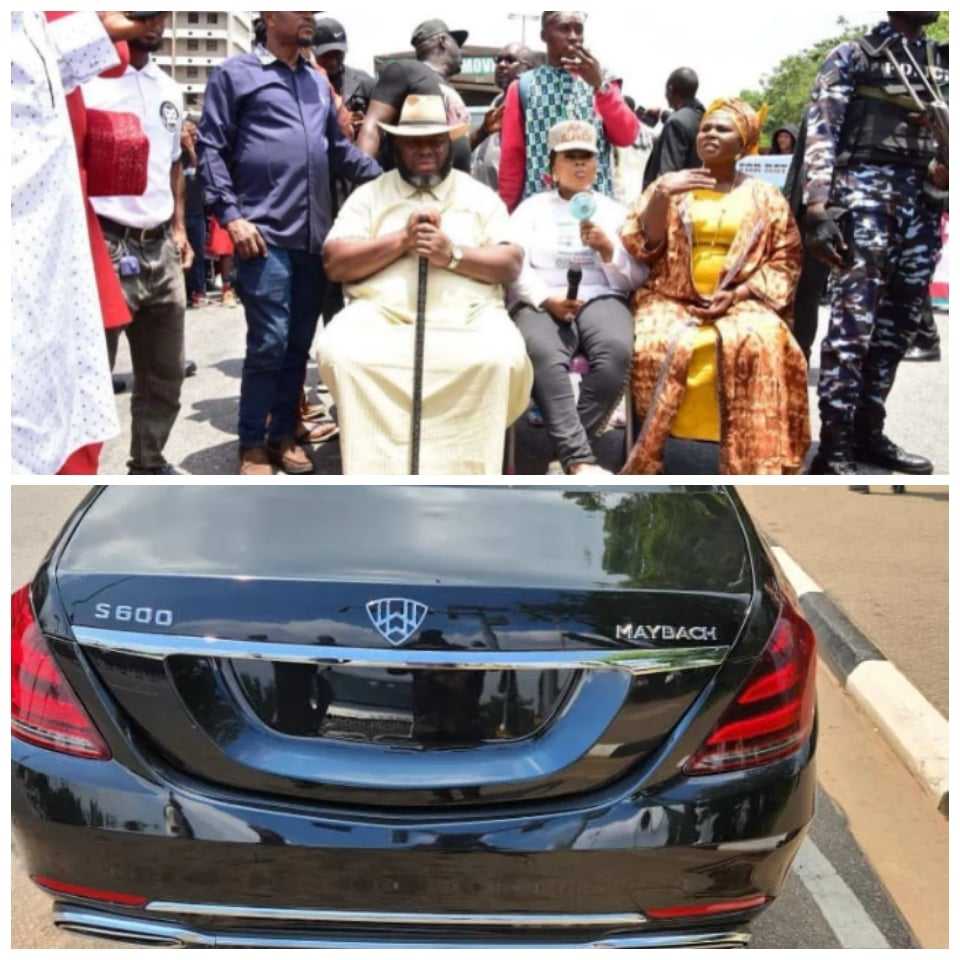 How Asari Dokubo Appears For Solidarity March With Bulletproof Vehicles Allegedly Donated by Tinubu
In a show of solidarity with President Bola Tinubu, ex-Niger Delta warlord, Asari Dokubo appeared at the venue of the presidential election tribunal with a motley crowd of his boys as well as bulletproof cars allegedly donated to him by the President.
The two vehicles, a Toyota Land Cruiser LC79 Double Cabin WorkMate and Mercedes Benz Maybach 2019, were seen among the convoy of vehicles he showed with on Wednesday, September 6, 2023 at the Court of Appeal Headquarters, venue of the PEPT in Abuja.
This is happening as supporters of the All Progressives Congress, Labour Party and Peoples Democratic Party flooded the streets of Abuja to witness the verdict of the PEPT on the petitions of the Allied Peoples Movement, Peter Obi of the Labour Party and Atiku Abubakar of the PDP.
One of his henchmen, who only introduced himself as Henry, told Kristina Reports that the cars were given his boss by the President in acknowledgment of his efforts before, during and after the elections.
"You can see we are here to show our solidarity as the presidential election petition tribunal gives its judgement on the presidential election. We are solidly behind him and we believe he will win at the end of the day."
He added that Asari Dokubo is confident of the capacity of President Tinubu to turn around the fortunes of the country for good, stressing that "no matter what you're seeing now, be assured that this country will turn around under this president".