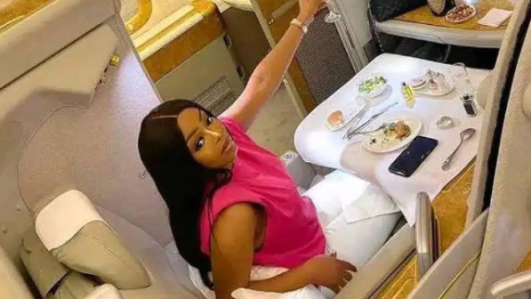 How Popular Kenyan Influencer, Brenda Died In Malaysia While Trafficking Cocaine For Nigerian Boyfriend
A Popular Kenyan influencer Known as Brenda, has reportedly died in Malaysia while carrying cocaine inside her stomach.
It was alleged that Branda was trafficking 34 capsules of cocaine in her stomach for her Nigerian boyfriend.
According to reports, Brenda felt strange and uneasy when she first arrived in Malaysia. This was due to the large amount of cocaine she carried in her stomach, which eventually led to her untimely death.
The incident highlights the need for greater awareness and education about the dangers of drug trafficking and the consequences that come with it. The airport's security personnel were alerted by the actions of Brenda, who reportedly fell to the ground, started shaking, and began to vomit.
Upon investigation, it was discovered that Brenda was carrying bags of cocaine in her stomach, one of which had ruptured due to her delay in getting to her destination. As a result, she was rushed to a hospital in Malaysia by airport authorities, where she ultimately passed away while receiving treatment.