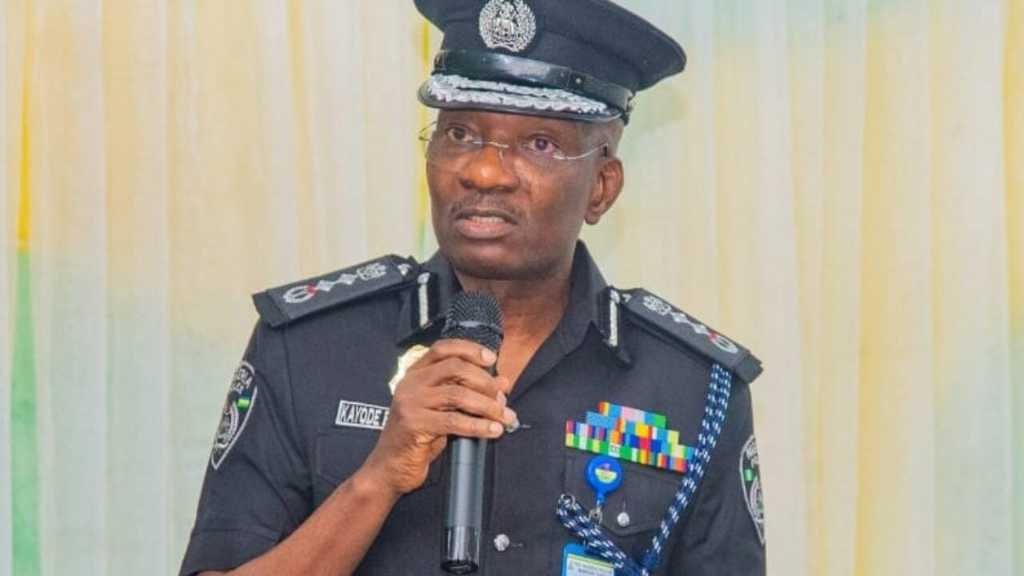 IGP Egbetokun Orders Withdrawal Of Police Escorts From VIPS, Guard Duties
The Inspector General of Police, Olukayode Egbetokun, has vowed to effect the withdrawal of Police Mobile Force personnel from VIP escort/guard duties.
This is as he established the Special Intervention Squad which according to him would have 40,000 highly trained police officers including selected officers from the Police Mobile Force.
The development, he said, was to allow the police to take back its place in the "internal security architecture" of the country. Egbetokun spoke during a meeting with Squadron leaders and Tactical Commanders in Abuja on Monday He said, "In a bid to kick-start the process of regaining our pride of place in the internal security architecture of our dear country first and foremost, modalities for the creation of a new special squad – the Special Intervention Squad have been initiated.
"This special squad shall consist of 40,000 specially trained elite officers. The Squad will be formed by selecting officers from the pool of existing Police Mobile Force personnel and all tactical units in the country.
"These officers will undergo an intensive pre-deployment training to make them combat-ready for frontline operational duties in all the states of the Federation, with a particular focus on areas plagued with unrest and turmoil. "By pooling together the expertise and experience of our PMF personnel and other tactical units, we can establish a formidable force that is well-equipped to handle the evolving challenges we face."
He added that the establishment of the squad would help the police to promptly respond to security threats, noting that 1000 personnel would be deployed to every state.
Egbetokun said, "This dedicated force will bolster our capacity to respond swiftly and decisively to security threats, ensuring that our presence is felt and our response is effective in every corner of our country. 1000 personnel from this new squad will be deployed to every state of the Federation for immediate operations as standby intervention units, while more troubled spots or zones will receive the remaining officers out of the 40,000.
"These officers will not perform routine police duties but will be housed and kept combat-ready at all times engaging in daily training readiness for deployments to intercept and neutralize high-profile criminals and those terrorizing our communities. "
The police boss stated that the new special squad would be equipped with the knowledge and skills needed to combat evolving criminal activities, insurgency, and other security threats, especially the activities of non-state actors.
Egbetokun said that the withdrawn PMF officers will be replaced by officers from the Special Protection Unit.
He said, "We shall effect the withdrawal of PMF personnel from VIP escort/guard duties. While the protection of dignitaries remains paramount, it is imperative that we realign our priorities to address the escalating security challenges faced by the nation as a whole. By relieving the PMF of VIP escort and guard duties, we can redirect their focus and efforts toward addressing critical security concerns that affect our communities at large.
"To support the foregoing strategic plan and make needed manpower available for frontline duties, the withdrawn PMF officers will be replaced by officers of the Special Protection Unit only where necessary."
Egbetokun said a special committee headed by the Deputy Inspector-General of Police (Operations) had been set up to assess and advise on how the strategy could be implemented seamlessly.
He added that the committee is expected to submit its report in two weeks.