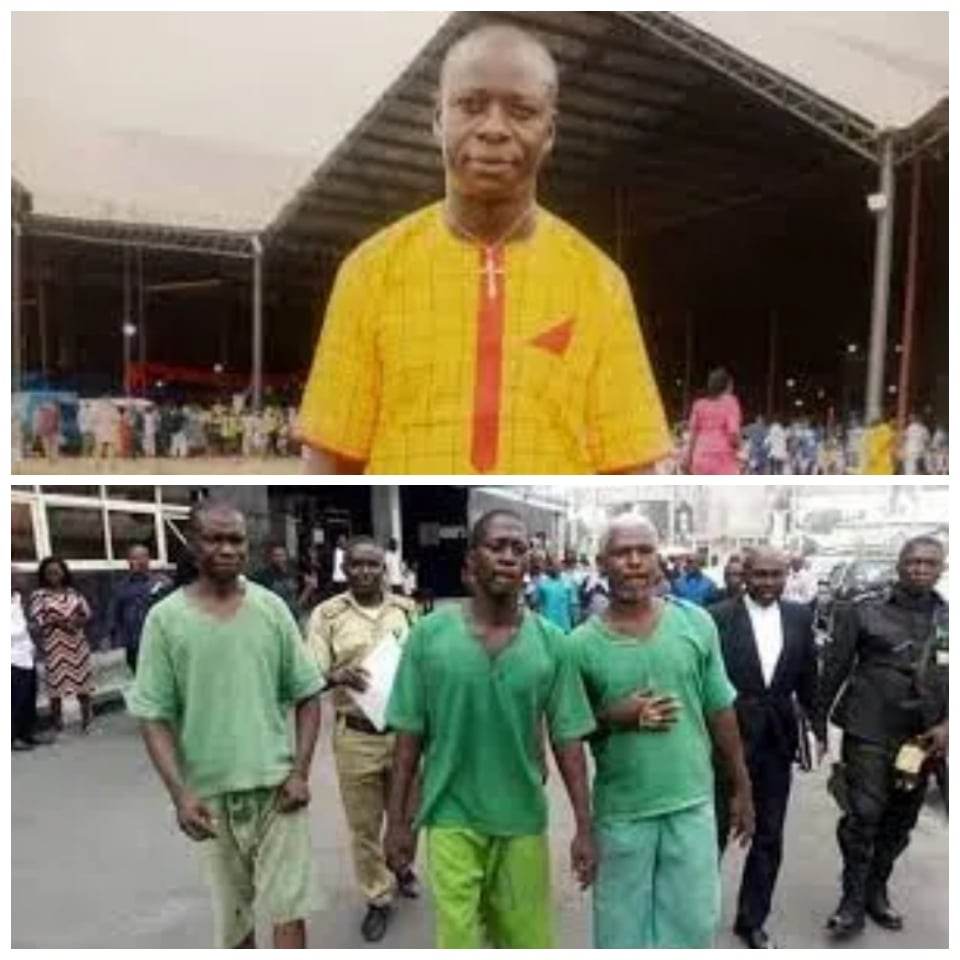 Ikokwu 4: Late Chima Ikwunado Family Decries Nigeria Police Refusal To Release Corpse 3 Years After Torture To Death
Family members of The Rivers State-based auto mechanic, Late Chima Ikwunado, have stated that his corpse is yet to be released after being allegedly arrested, extorted, and tortured to death by personnel of the Nigeria Police Force in 2019.
This was disclosed by the brother to the deceased, who simply identified himself as Tony in an interview with newsmen in port Harcourt revealed that the body of his brother was yet to be buried three years after his death.
It had been reported that Chima and his apprentices, Victor Ogbonna, Osaze Friday, Ifeanyi Osuji and Ifeanyi Onyekwere were arrested for driving against traffic and thereafter tortured at Mile 1 Police Station by SP Benson Adetuyi. At the point of arrest, the policemen took N93,000 found on Chima and remanded him on allegations of car theft. In detention, he alongside others was tortured in the most brutal manner in spite of confirmation by the owner of the vehicle that the car had not been stolen and that Chima was his mechanic and taking the car for a test run after routine repair.
The owner of the vehicle was then coerced into stating that the car was indeed stolen to which he refused until he involved a senior officer in the Nigerian Air Force, who proved that he was the owner of the car.
A day after the car owner was let go, the men were charged to court on allegations of robbery and cult violence.
The police in a bid to cover up Chima's killing as a result of torture, declared him to be "at large."
Lamenting what Chima's death has been to the family, Tony said, "Not only Chima's corpse; they have not released his property; his money, his ATM card, everything is still in their custody.
"The legal matter is still going on because those involved in the matter are still being investigated. For over three years now, they are still interrogating how the matter happened. There were six policemen involved but they only brought four to us in court.
"The former commander, Eagle Crack Squad in Rivers State, should also be interrogated. Also, Inspector Sam should be investigated and interrogated on how my brother was tortured till he died.
"I have called for that because they are the head of the team. The (former) commander was the head of the team. Even when my dad and other people went to him (to secure the release of my brother), he chased them away, that was when Chima had not died.
"He (former commander) has a hand in it. He is the main boss. The other day in court, the four junior officers (who were dismissed) called and were begging me that it was their boss that made them to do that (torture my brother to death). I told them that they should have allowed Chima to go when I asked them to release him. They said that they took orders from the big boss. So, the big boss is supposed to come and answer his story."
Tony also said that Inspector Sam Amadi was also involved in torturing Chima and hitting him with a stick and should be made to face the wrath of the law.
PUNCH,