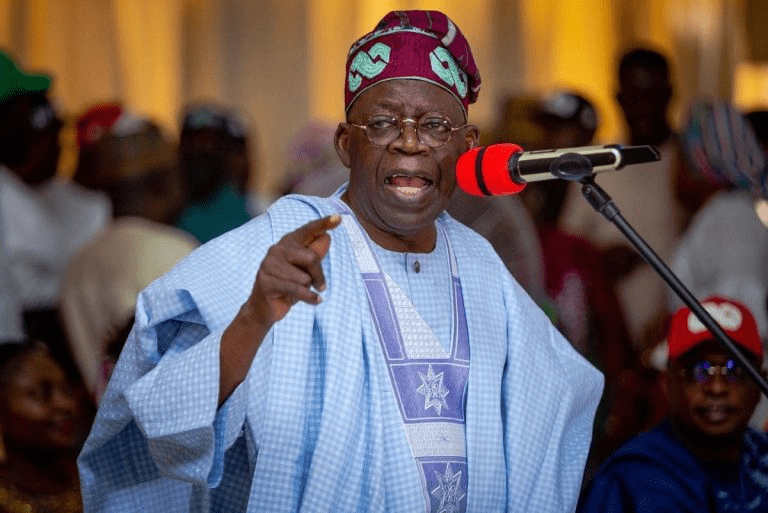 "I'm Concerned About Autocratic Contention Engulfing Africa" -Tinubu Speaks On Gabon Coup
President Bola Tinubu has expressed concern about the Wednesday coup in the West Coast of Central African Republic of Gabon.
Recalls that military officers in Gabon on Wednesday morning, announced that they had taken power and put the president, Ali Bongo, under house arrest.
But, Tinubu, through the Special Adviser to the President on Media and Publicity, Ajuri Ngelale, who briefed State House Correspondent in Abuja on Wednesday, said Tinubu would consult with other Heads of State and Government in the African Union on the Gabon crisis with a view to determining the way forward for the natural resource-rich country.
"President Bola Tinubu is watching closely with deep concern for the country's social political stability and at the seeming autocratic contention apparently spreading across different regions of our beloved continent.
"The president, as a man who has made significant sacrifices in his life in the course of advancing and defending democracy, is of the belief that power belongs in the hands of Africa's great people and not in the barrel of a loaded gun," he said.
Gabon is rich in natural resources such as timber, manganese and oil and it's the fifth largest oil producing nation in Africa, which has helped drive its strong growth.
The country's oil sector now accounts for 50 per cent of its GDP and 80 per cent of its exports.
Ngelale said the president affirmed that the rule of law and recourse to the constitutional resolutions and instruments of electoral dispute needed to be used in the matters of democratic challenges.
To this end, the president is working very closely and continues to communicate with other Heads of States in the African Union.
"This is towards a comprehensive consensus on the next steps forward with respect to how the power in Gabon will play out and how the continent will respond to contagious autocracy spreading across the continent," he said.
Military officers announced the takeover of the democratically elected government of Bongo on Wednesday after a disputed Tuesday election.
They also announced the cancellation of recent election results and the dissolution of "all the institutions of the republic".
The army officers are said to be meeting later on Wednesday to decide who would lead the transition authority.
The Commonwealth has also expressed fear about the military takeover in the country with Secretary-General Patricia Scotland saying the situation was "deeply concerning".
"The Commonwealth Charter is clear that member states must uphold the rule of law and the principles of democracy at all times," Scotland said.
Tinubu also spoke with the Canadian Prime Minister Justin Tradeus on the Gabon crisis, where the two leaders agreed on the need for the safeguarding of democratic institutions in the continent.
Tinubu also urged African in Diaspora to continue to engage with global communities to extend the support for the democracy in the continent.