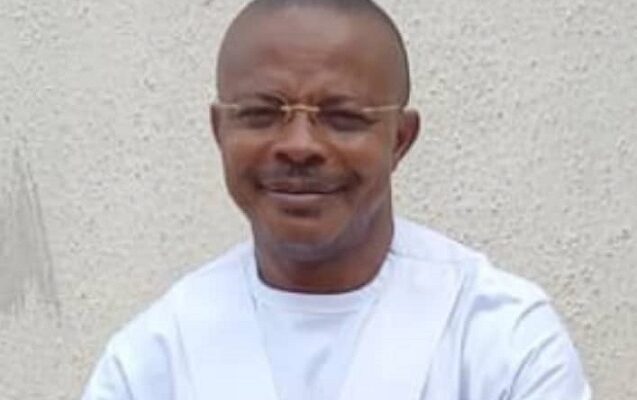 Joe Ajaero Set To Lead Nigeria Labour Congress As His Nomination Goes Unopposed
Deputy National President of the Nigeria Labour Congress (NLC), Joe Ajaero, is set to emerge as the National President at the 13th National Delegates' Conference of the NLC scheduled for February 7 and 8, 2023 in Abuja.
The conference is expected to be capped with the election of national officers that will drive the affairs of Nigerian workers in the next four years.
Ajaero is the sole candidate for the office of the National President of the Nigeria Labour Congress (NLC), according to a publication of the nominated contestants done in accordance with Article 29(4) of the NLC Constitution (as amended).
The publication was signed by the chairman and secretary of the Credential Committee.
Those nominated for the position of Deputy National President were Comrades Prince Adeyanju Adewale, Audu Amba, and Kabiru Sani.
Born on December 17, 1964, in Emekuku Owerri-North, Imo State, Ajaero has been NLC Deputy President since 2011. He is also the General Secretary of the National Union of Electricity Employees (NUEE) since 2005. He was Research Officer One Mechanized Infantry Division Nigerian Army Kaduna between 1990 and 1991 (NYSC); Reporter/Correspondent and Assistant News Editor at Vanguard Newspapers 1992 – 2001; and Head of Training/Information, National Union of Electricity Employees (NUEE) 2001 – 2005.
Ajaero represented Africa in the Global Union Federation Public Services International, representing workers in 150 countries worldwide, from November 2012 – 2017. He served in the Presidential Committee on Power Sector Reforms, set up by the late ex-President Umaru Yar'Adua. Ajaero was also Chairperson of the NLC Political Commission; and Director, Nigeria Social Insurance Trust Fund (NSITF).
He obtained a bachelor's degree from the University of Nigeria, Nsukka in 1990 and a master's degree in Industrial and Labour Relations at the University of Lagos in 1998. He also has certificates from world-class institutions including Harvard Business School.