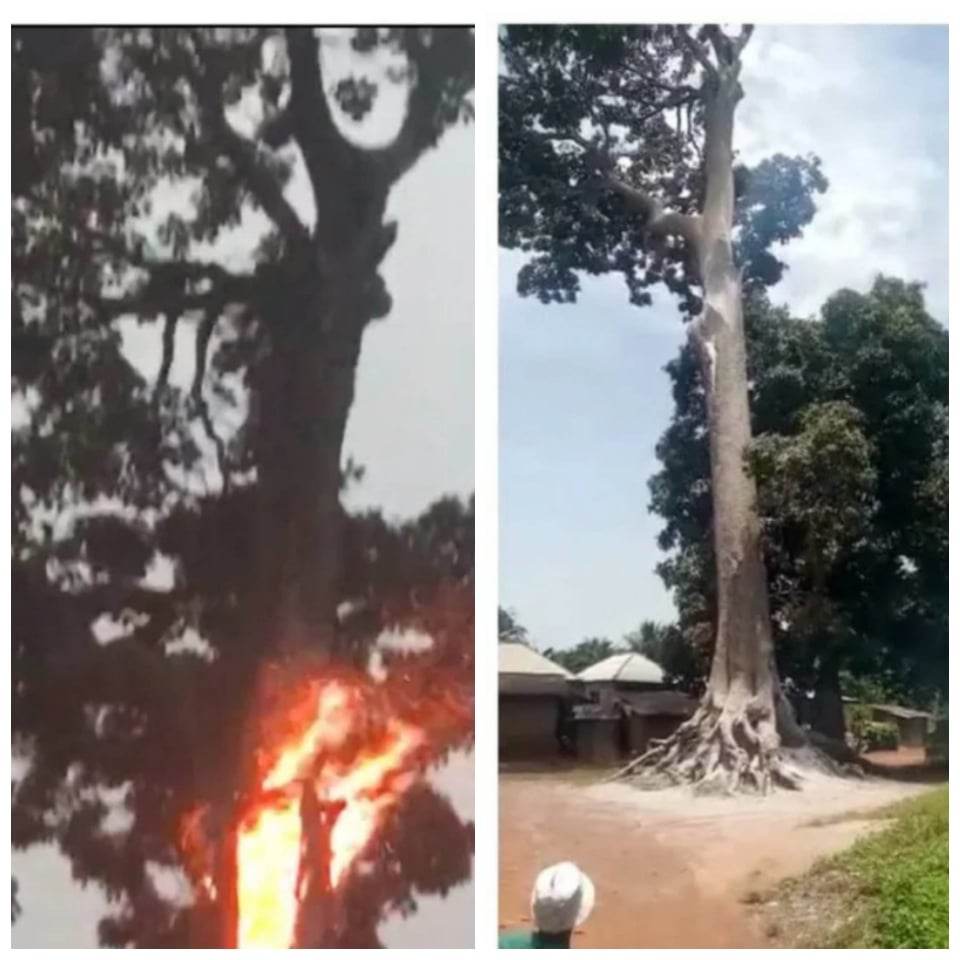 Jubilations As Thunder Set Ablaze 20 Feet-Tall Mysterious Tree In Abia
There was wild jubilations in Umuorie Ajatanaigu Oboro,Villagers in Ikwuano LGA of Abia State as nature answered long awaited prayers for many, after the over 20-feet tall tree was destroyed by lightning during a rainfall.
The lightning also shook foundations of some buildings and cracked a wall of a house in the community.
Some natives of Umuorie who spoke to newsmen said the tree, before its destruction, was allegedly used by some evil men in the community to perform one form of ritual or the other, which according to them, hampered the progress of many youths in the village. The villagers claimed that previous efforts to uproot the tree by some villagers were not successful until the 'divine intervention'.
They noted that the 'divine intervention was God's own way of liberating them from bondage.
However, some villagers dismissed the claims that the destroyed tree was evil, insisting that the lightning was just a natural event that happened during a rainfall.
But addressing his subjects on the development, the traditional ruler of Ajatanaigu autonomous community, King Larry Ogbonnaya Agwu warned evil men and women in his kingdom to confess and repent from their evil ways.
King Larry vowed that his people would go to God in prayers to expose men of darkness, even as he advised evil persons to confess and turn a new leaf or await the wrath of the gods of the land. The monarch decried poor conditions of some of his subjects, especially the youths who he said, now survived through commercial motorcycle business and other menial jobs.
Daily Post