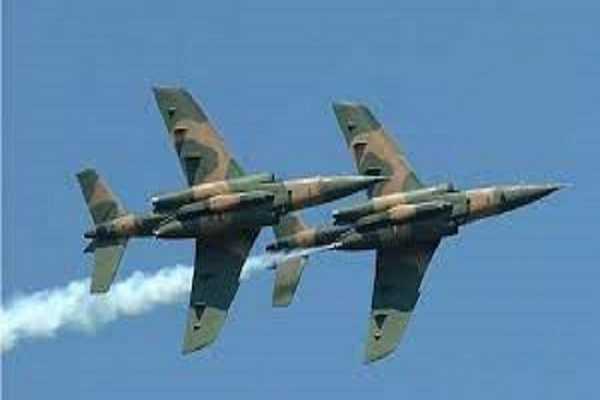 Just In: Confusions As Nigerian Air Force Mistakenly Bombs Over 100 Civilians Near Nasarawa-Benue Border
There was confusion and pandemonium in Galadima Kogo in Shiroro Local Government Area of Niger State when an airstrike killed an unspecified number of special hunters of the Joint Security Task Force.
As of the time of filing this report, the source of the helicopter that carried out the airstrike is still unknown,
The number of casualties, including the special hunters are unknown as efforts are still being made to ascertain the damage.
The Special Hunters were stationed in Galadima Kogo.
The explosion occurred when the All Progressives Congress(APC) was flagging off its Niger East senatorial campaign in Suleja where most government officials were present.
Efforts to get Commissioner of Internal Security, Emmanuel Umar and Niger Police Command to make statements on the incident were not successful. The Commissioner said he could not talk as he was in an emergency meeting but a statement would be released soon.
The Nation.