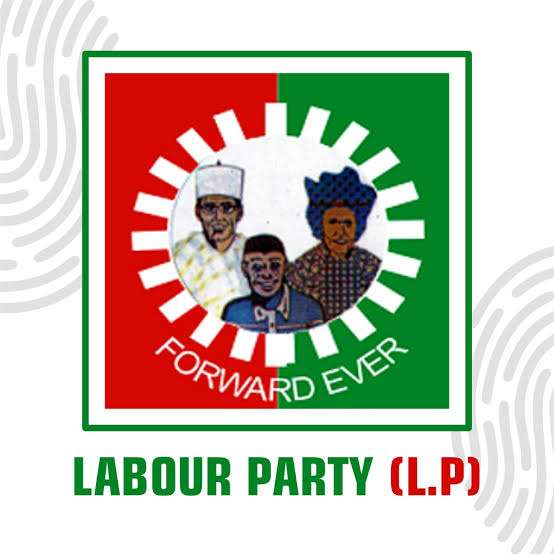 Labour Party Accuse APC Of Attempt To Pass Off Blame Via Orchestrated Trolling On PEPC Judges
The attention of the Labour Party has been drawn to yet another desperate effort by the drowning ruling party to label it negatively in its desire to create disorder and tumultuous situations to validate its stolen mandate.
Claiming that the Labour Party supporters are threatening the Presidential Election Petition Court PEPC, Justice is the height of the ruling party's attempt to pass off blame via their orchestrated trolling efforts.
This most recent ploy, a photograph purportedly showing a PEPC judge and some children, is sleekly designed to distract from APC's open intimidating remarks by their counsels directed at the PEPC Justices to the effect that there will be anarchy if the PEPC rules against their client.
The record should show incontrovertibly that it was they who promised anarchy if Tinubu is removed: only to turn around and invoke anarchy via war threats on the Niger Republic in the hope that Tinubu will not be legally removed.
Labour Party having presented its case concretely and vividly within the law, remain very confident that the justices will fulfill their statutory responsibilities based on the law and weight of evidence. As such LP did not need any threat, to secure the delivery of substantive justice. It is increasingly evident that the ruling party is afraid of its shadow and the truth, and is as busy fabricating and labeling the Labour Party to curry imaginary favour.
The discerning public should disregard this dubious label of LP because they know who is panicking and trying to create anarchy in the land to remain in power at all costs.
We, therefore wish to reiterate our belief in the sanctity of our jurisprudence and expect that justice will be served based on nothing short of what the Constitution and extant law says and not via the troll mechanism or devious acts of the ruling party that is desperate to cling to power without the People's mandate.
Obiora IFO
Acting National Publicity Secretary of the LP