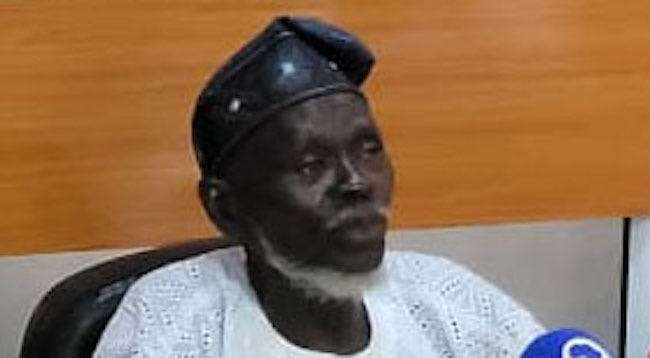 Lamidi Apapa Says Only Candidate Endorsed By Him Will Participate In Labour Party Guber Elections
Lamidi Apapa, Labour Party (LP) factional leader, says only candidates endorsed by him can feature in the November 11 Kogi, Bayelsa, and Imo governorship elections.
Mr Apapa said this when he spoke at a news conference on Thursday in Abuja, saying the judgement of the Imo Division of the Appeal Court had affirmed him as the authentic national chairman of the party.
He said the court sacked the Julius Abure-led faction and ordered the Independent National Electoral Commission (INEC) to recognise governorship candidates produced by his faction for the election.
Mr Apapa recalled that the FCT High Court had, on April 5, restrained Mr Abure and other party members from parading themselves as the LP's executives and appointed him the acting national chairman.
"Sequel to that, the party under my leadership wrote to INEC, changing its date of primary election earlier scheduled by Abure from April 15 to April 16.
"Notwithstanding the fact that he was under a restraining order, Abure still went ahead to conduct his primaries for Imo, Kogi, and Bayelsa on those dates," he said.
Mr Apapa said that, on the other hand, his faction conducted primaries on April 16, making it two primaries conducted by the LP in the states.
"Peeved by the primary conducted by me, a candidate who participated in the Abure primary took my candidate to court while maintaining that Abure's candidates were the authentic ones.
"The case was frantically defended, and the Federal High Court, Owerri Division, declared the primaries conducted by me as the authentic candidate as Abure was under a restraining order at the time he screened candidates and conducted his primaries," he said.
Mr Apapa said the court recognised him as the authentic chairman of the party.
He said that dissatisfied with the FHC judgement, Mr Abure's candidates, including the winner of his primaries, appealed against the ruling at the Court of Appeal.
He said the Curt of Appeal had also affirmed the judgement of the Federal High Court that Mr Abure's conduct was contemptuous, as he was under a restraining order when he conducted the said primaries.
"That restraining order is still in force even at the time this judgment was delivered,'' he said.