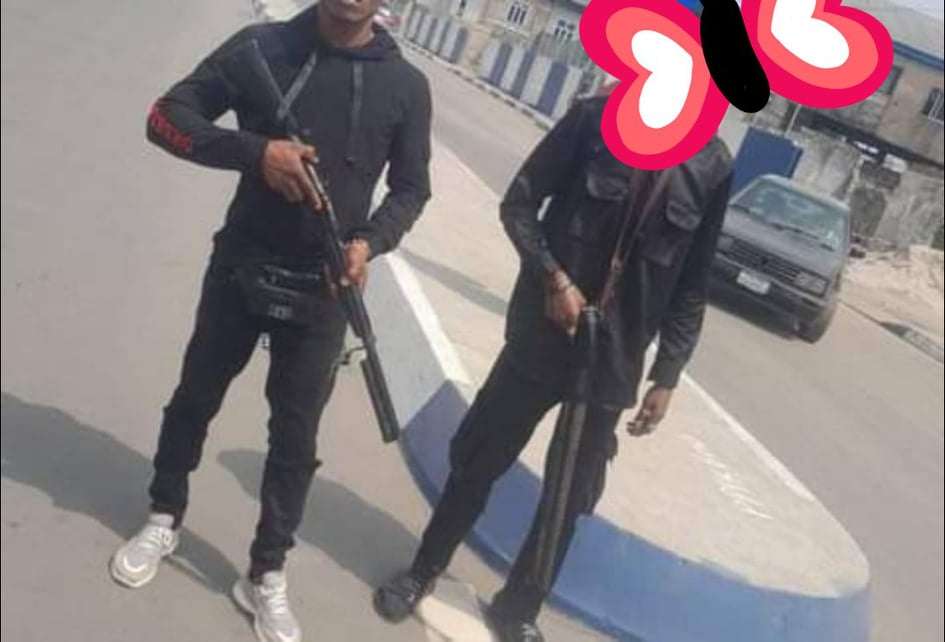 Man Accuses Diobu Vigilante of Torture, Detention, Collection Of Bail Money
One Mr. Okechukwu Onunwa has accused the Campus Base of Diobu vigilante at Ikom street, Mile 3 Diobu of torture, detention and collection of bail money
Mr. Onunwa in an interview with our reporter said he was arrested on Thursday, August 21st,2023 by Diobu Vigilante Campus base located at Ikom street, Mile 3 Diobu Portharcourt over allegation that he stole motor battery.
He said he was taken to the vigilante office, chained tortured with hammer to accept that he stole the battery even when he never stole anything .
Mr. Onunwa disclosed that he was detained for a day in the vigilante office, his techno phone was collected from him, three thousand naira also.
That the vigilante personnel told him to bring 10,000 naira to bail his phone as his bail money after he was released. Mr Onunwa stated that he met other people being chained, detained at the vigilante office for days when he was arrested.
He also disclosed how he was chained and detained at Thunder base, Diobu vigilante branch at Azikiwe, Mile 2 Diobu just for telling a commercial sex worker that he has connection to take her to Ghana for she to leave prostitution work.
The victim called on the Commissioner of Police, the Rivers State Government to loo into the illegal activities of some vigilante groups in Portharcourt.
As at press time we gathered that Mr. Onunwa has reported the matter to Nkpolu Police Division in Mile 3 Diobu.
Meanwhile the The Civil-Military Police and Para-Military Relations(CIMPARR) has condemned in the strongest terms the illegal detention, abuse of human rights, extortion, bail collection, and assault of Mr. Okechukwu Onunwa by the Diobu Vigilante Branch in Ikom Street, Mile 3, Port Harcourt.
Green Isaac, the coordinator of the group in Nigeria in a statement on Saturday 23rd,September,2023 said such actions by any law enforcement or vigilante group are completely unacceptable and go against the principles of justice, rule of law, and respect for human rights.
He said the primary duty of any security agency is to protect the citizens without infringing on their fundamental rights.
Mr. Isaac called on the appropriate authorities to launch a thorough investigation into this incident and ensure that those involved in the illegal detention, abuse, extortion, bail collection, and assault are held accountable for their actions.