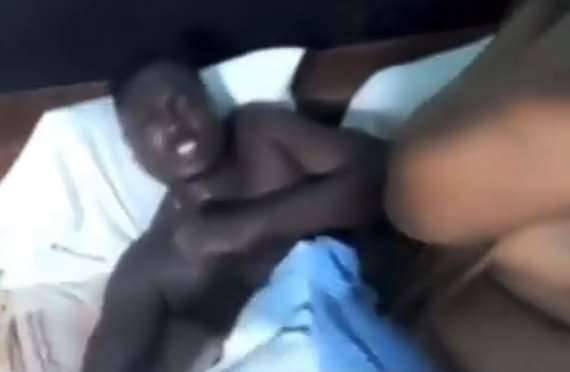 Man Saved From Mob Action, After Stealing From Diobu Commercial Sex Worker Who Did Not Allow Him To Cum
A man in his early twenties was apprehended by mob at Ojoto lane street, Mile 3 Diobu, Portharcourt on Sunday night 20 August,2023 at about 11:10pm for robbing a commercial sex worker in one of the brothels in Azikiwe ,Mile 2,Diobu, shortly after patronizing her.
The female commercial sex worker told the mob who apprehended the young man that the suspect dragged the bag she usually put her money and ran out of her room shortly after patronizing her.
She disclosed that she gave the suspect a hot chase to recover the bag of money from him when the man jumped into a drainage to evade arrest.
Our correspondent who visited the scene reports that the suspect was brought out of the drainage by mob .
Our correspondent further reports that a landlord Austin Ibe and other landlords prevented the mob from carrying out jungle justice on the suspect.
The suspect however, claimed that he decided to snatch the bag containing the money of the commercial sex worker because she did not allow him to ejaculate, after paying her for sex.
The suspect was later handed over to vigilantes whose office is at Azikiwe street, Mile 2 Diobu close to the Ikoku flyover and the bag containing the money could not be found as time of the report.