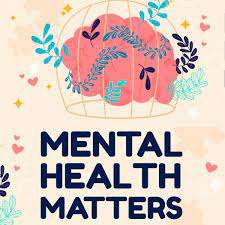 Mental Health And Stigmatization: A Call For Operationalization Of Mental Health Law
The most neglected area of public health in sub-Saharan African nations is mental health, despite being a crucial component of human health. Government at all levels continues to remain in denial despite the World Health Organization's overwhelming data on mental health illnesses.
For many, discrimination and sensitization may be impacted by a lack of comparable awareness, sensitization, and effective laws.
In our environment, stories of stigmatization and discrimination are common. In 2021, Mrs Luchy Azubuike, 45, of Rumukpokwu, Port Harcourt, lost her adopted child due to an iron deficiency.
The once-vibrant woman claimed that after entering a gloomy condition, she lost all motivation to live and carry on with her regular tasks. Before the tragic event, Luchy was a teacher who abruptly lost her job, which affected her social life and personal cleanliness.
"I lost my zest for life and stopped participating in many physical activities. My husband went through a horrible time during that time since I was unable to take care of myself. Without my understanding husband, my situation would have been comparable to the untreated patients on the streets" she said.
In a private psychiatric facility in Port Harcourt called Elpida that treats people with mental illnesses, Luchy was given the diagnosis of having what is known as a "depressive stupor" by a psychiatrist.
The most prevalent mental health conditions in Nigeria, according to Dr Metu Izuchukwu, a resident psychiatrist at Elpida, are depression, anxiety disorders, and substance use disorders.
The Port Harcourt-based psychiatrist defined a mental disorder as a departure from what is typical of someone who is seen to be mentally healthy, which has an impact on how the person behaves in social or professional contexts.
He defined depressive stupor as a mental health illness that leaves a patient immobile and that typically happens when a person disregards early depressive symptoms.
Nobody wanted to carry the cross since it was difficult to hold, according to Luchy, who said that she had been stigmatized. Friends and several family members abandoned me, leaving my spouse and me to carry the load alone.
Luchy said, "Many people believed that I had a secret sickness because they were afraid to talk to me or connect with me. Those who dared shake my hand would hastily wash their hands afterwards.
The problem interfered with her husband's social and interpersonal life, and treating the condition is "tedious," especially during the episodic periods, according to Mrs Serena Kelechi, a resident of Port Harcourt whose husband has been diagnosed with "psychotic depression."
She expressed worry about the prejudice brought on by accommodating a partner who has mental health issues.
The stigma is very strong, particularly if the patient is not responding well to antipsychotic treatment. "My partner experienced a lot of stigmatization due to his tardive disorder, which persisted for a long and caused his mouth to move involuntarily" she recounted.
She said, "It also caused him to withdraw from people, which had an impact on his source of income, his sense of self, and his interpersonal relationships with people."
The mother of five continued by saying that the negative effects of the medicine "are worse than the mental disorder itself," pleading for the strengthening of mental health regulations to combat stigma.
No matter how overt or covert, stigma, prejudice, and discrimination towards those who suffer from mental illness can harm, hence there needs to be strong institutions to help individuals resist the prejudice.
According to consultant neuropsychiatrist Prof. Donald Chukwujekwu, stigma and prejudice pose a threat to those who experience them since they can exacerbate mental health issues and occasionally even deter a person from seeking or receiving the necessary care.
Despite the World Health Organization's 2019 statistics showing that Nigeria has Africa's highest rate of depression cases, mental health awareness and sensitization in Nigeria have met with little success while the culture of denial is still pervasive.
Following the amount of ignorance and societal attitude toward mental illness, the need for greater advertising and awareness has become important. Nine out of ten market ladies interviewed by Ada George in Port Harcourt in a tiny market had no concept of what mental health and mental diseases were, and some believed that people with mental problems were "Mad people," according to their thoughts.
There is a knowledge gap on the subject of mental diseases, which is concerning in a culture where the prevalence of mental disorders is on the rise. People with mental problems are often perceived as being insane.
The misunderstanding and stigma that exist in society around mental illnesses is a sign that people are less informed of the condition and its effects.
Prof. Donald Chukwujekwu, head of the Department of Mental Health at the University of Port Harcourt, criticized the myth that those who suffer from mental illness are insane.
According to Prof. Chukwujekwu, cultural attitudes and perceptions feed misconceptions and beliefs about how individuals view mental illnesses.
He claimed that after the 2021 mental health bill is put into effect, those who stigmatize people with mental health conditions may face a jail sentence if found guilty.
He claims that this rule safeguards those who suffer from mental illness against all types of violence, abuse, and torture. It gives them more authority and fights for their right to obtain social services like housing, healthcare, education, and work. Anyone found guilty under this new law who breaches the rights of those with mental illness faces a minimum one-year prison sentence or a fine of 500,000 Naira.
Speaking on better awareness and sensitization around mental illness, Prof. Chukwujekwu raised concern over the government's stance towards such concerns. He emphasized that neuropsychiatry has serious challenges due to a lack of ineffective human resources.
He also said that the government should prioritize and increase mental health services in addition to tackling stigmatization issues.
"Over 20 million Nigerians are currently suffering from various types of mental disease or condition, according to WHO estimates published in January 2022. Therefore, if you look at these figures, you would conclude that we have enough staff, yet we only have less than 250 trained psychiatrists to care for Nigeria's more than 200 million residents" he said.
He criticized the myth that people with mental illnesses cannot contribute effectively to society, stating that while some mental illnesses are permanent conditions, they can be managed with the right medical care.
In support, Prof. Chukwujekwu, who is also the head of the Department of Neuropsychiatry at the University of Port Harcourt, noted that access to and delivery of psychiatric care in Nigeria are both problematically low, with "a ratio of about one qualified psychiatrist to about a million Nigerians."
Prof. Chukwujekwu asked the government to subsidies the treatment of mental disorders beyond what is covered by the National health insurance programme, which only provides patients with restricted access while pushing for the adoption and domestication of the 2021 mental health law. He emphasized that it will be effective in addressing issues of stigma, prejudice, and mental illness.
Despite being a crucial component of physical and mental well-being, mental health has received little attention in this region of the world.
Despite being a crucial component of physical and mental well-being, mental health has received little attention in this region of the world. The World Health Organisation (WHO) reported that 14% of all teenage people worldwide, or close to a billion people, lived with a mental condition in 2019.
Due to beliefs that link mental health issues to many traditional myths, a lack of sensitization and awareness, and the marginalization of the topic in Nigeria's public health system, those who live with mental diseases face a great deal of stigma and prejudice.
To this end, Operationalizing the Mental Health Law of 2021, which was signed by the former president and addresses the major issues affecting mental health delivery, promotes and protects, and addresses stigma and discrimination in homes, schools, workplace communities, and even the mental health care system, is crucial to ending prejudice and discrimination.
By Faustina Nwanekwu