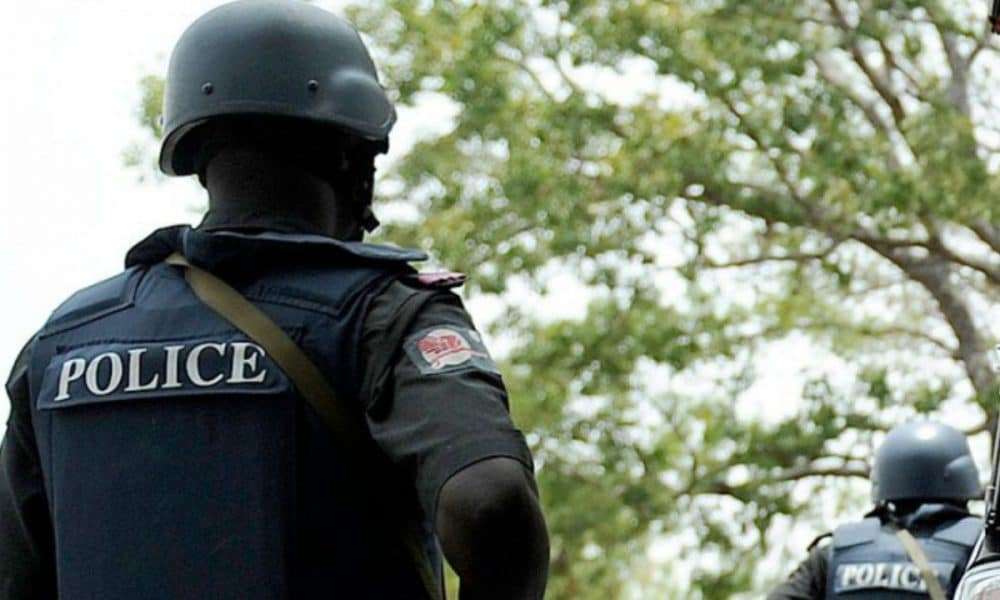 Missing 13 Year Old Etche Girl: One Suspect Arrested As Police Exhumes Corpse From Shallow Grave
The Rivers State Police Command said it is investigating the murder of a 13-year-old female student whose remains were found in a shallow grave in Amaku-Mba community in Etche Local Government Area of Rivers State.
We gathered that the girl, an SS1 student of Community Secondary School, Okehi, Etche was kidnapped on her way back home after running an errand for her parents on Tuesday morning.
Though the details of what transpired could not be ascertained as of press time, it was learnt that the miscreants dragged the girl into a nearby bush.
Speaking on the incident, the Chairman, Community Development Association of Amaku-Mba, Kingsley Anyanwu, said the corpse of the teenager was found in the bush after she was kidnapped and killed.
While noting that news of the incident had shattered the serenity of the community, Anyanwu called on the security agencies to fish out the culprits and ensure they face the wrath of the law.
Anyanwu stated, "She was sent on an errand by her parents. On her way back, a group of boys kidnapped her and she was killed and buried along the Okehi-Amako-Mba Road.
"As it is now, the community is no longer safe. So we use this opportunity to call on the Commissioner of Police and our local government chairman to fish out those who are responsible for this barbaric act."
Reacting to the incident, the spokesperson for the Etche Local Government Area, Robinson Oluo, condemned the incident, saying one suspect has been arrested in connection with the incident.
Oluo said, "We want to condemn the murder of the 13-year-old. As we speak right now, the police have arrested one suspect in connection with the death of the young girl. The suspect is currently at the Okehi Divisional Police Station."
When contacted, the spokesperson for the state Police Command, Grace Iringe-Koko, confirmed the incident and the arrest of a suspect, saying the investigation has begun to ascertain the immediate and remote causes of the incident.
The Police PRO while giving more insight said, "Her parents sent her to go and buy meat in an abattoir and she didn't return at the time they expected her to have come back.
"So they went in search of her and saw her bicycle by a bush path. So they immediately informed the police, and the Divisional Police Officer swung into action and led a team to the bush.
"There they saw an uncompleted building and a shallow grave. So they (operatives) exhumed her corpse. One of the suspects has been arrested. Her corpse has been deposited in a morgue and investigation is ongoing."
PUNCH