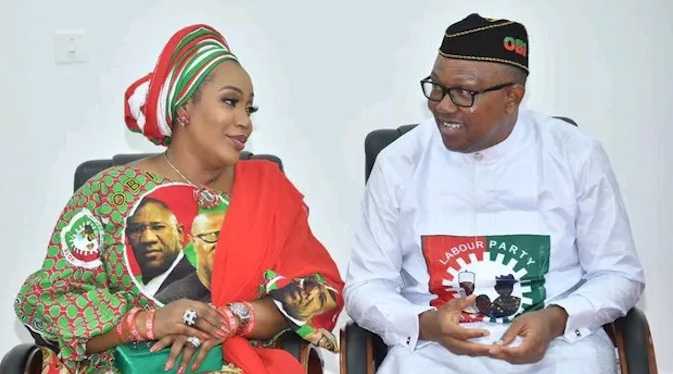 My Husband Has Always Believed In The Nigeria Courts- Margaret Obi Declares
Margaret Obi, the wife of the presidential candidate of the Labour Party, Peter Obi has disclosed how much of a fighter the LP candidate is, following the outcome of the February 25, 2023 presidential election, which the Independent National Electoral Commission (INEC) declared Bola Ahmed Tinubu of the ruling All Progressives Congress (APC) as President-elect.
Recall that Obi approached the Presidential Election Tribunal via an ex-parte motion filed listing INEC, Tinubu, and the APC as the first, second and third respondents to retrieve the "mandate" he said Nigerians gave to him on Saturday 25th February when the presidential elections held. which INEC had declared  presidential candidate of the All Progressives Congress, APC, Bola Tinubu as the winner of the disputed election. However, Peter Obi in a World Press Conference on the 2nd of March vowed to retrieve the mandate of the people freely given to him.
Speaking about her husband's resilience, Margaret recounted her husband's journey with his legal team and how they went to the Supreme Court in 2006/2007 to retrieve his stolen mandate as governor.
She added that the LP candidate had always had the tenacity and zeal for good governance for Nigeria, reason why in all of his court cases, he came out victorious.