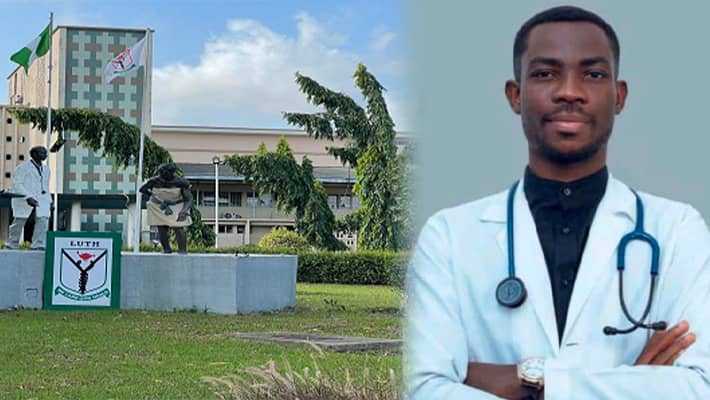 NARD Drags CMD After Doctor Slumps, Dies Following 72-hour Nonstop Call Duty At LUTH
A medical doctor at the Lagos University Teaching Hospital, Idi-Araba, Dr Umoh Michael has lost his life after reportedly being on call duty for straight 72 hours at the neurosurgery unit.
The Association of Resident Doctors disclosed this in a letter dated September 19, addressed to LUTH's chief medical director. late Dr. Umoh is supposed to round up his horsemanship job at the hospital next month before his untimely death. The doctors accused their senior colleagues of bullying, giving them stressful call hours without breaks, and not providing feeding and good accommodation.
The letter titled, 'An Appeal By The House Officers Of LUTH' stated, "We the house officers are in deep grief over the loss of our colleague, a co-House officer (Dr Umoh Michael) who died on 17th September, 2023, after having a 72hrs call in Neurosurgery Unit. He is said to have been on call 72hrs before arriving home on Sunday morning to get set for church service, reaching his worship center (United Evangelical Church) where he slumped in the church at about 11am."The letter titled, 'An Appeal By The House Officers Of LUTH' stated, "We the house officers are in deep grief over the loss of our colleague, a co-House officer (Dr Umoh Michael) who died on 17th September, 2023, after having a 72hrs call in Neurosurgery Unit. He is said to have been on call 72hrs before arriving home on Sunday morning to get set for church service, reaching his worship center (United Evangelical Church) where he slumped in the church at about 11am."