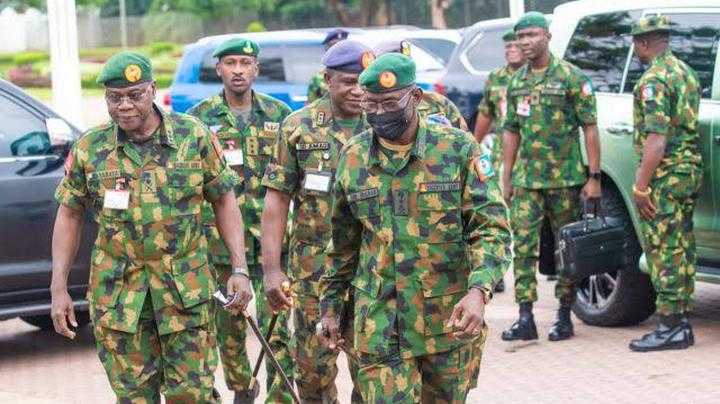 Natives Flee Emohua Community Over Shooting Of Soldiers, Seizing Of Guns, Uniforms
Many Natives of Rundele community in Emohua Local Government Area of Rivers State fled the village on Sunday April 16,2023 over alleged shooting of two soldiers and carting away their riffles on Saturday, April 15,2023 by suspected vigilante group members.
We learnt that the Soldiers deployed to guard crude oil pipelines in the areas had an altercation with some vigilante personnel which resulted in the shooting.
Our source alleged that the vigilance group personnel who shot the Soldiers also carted away their guns, uniforms. The source further disclosed that there was tension as many natives started fleeing the community when information of what transpired filtered to them.
A native of the community who spoke under condition of anonymity told our reporter that the Soldiers shot, did not die but sustained gunshot injuries. He said many natives are in the bush as at Sunday afternoon looking for a way to go out from the community.
When contacted on the issue by our reporter, Emenika Nwakama representing Rundele, EMOLGA ward 7 said he was in a meeting and could not speak.
When contacted, His Royal Highness, HRH Damian Ejiowhor, Onyeweli Rundele confirmed that there is tension in the community.
HRH Ejiowhor told our reporter that he was told the Soldiers and ROSPAC(vigilante) commander had confrontation yesterday, the Soldiers came over seized riffles and Uniform.
HRH however did not give further details on the matter.
The acting spokesperson for 6 Division Nigeria Army, Iweha Ikedichi was yet to respond to text messages sent to him by our reporter which from network response has delivered to his mobile