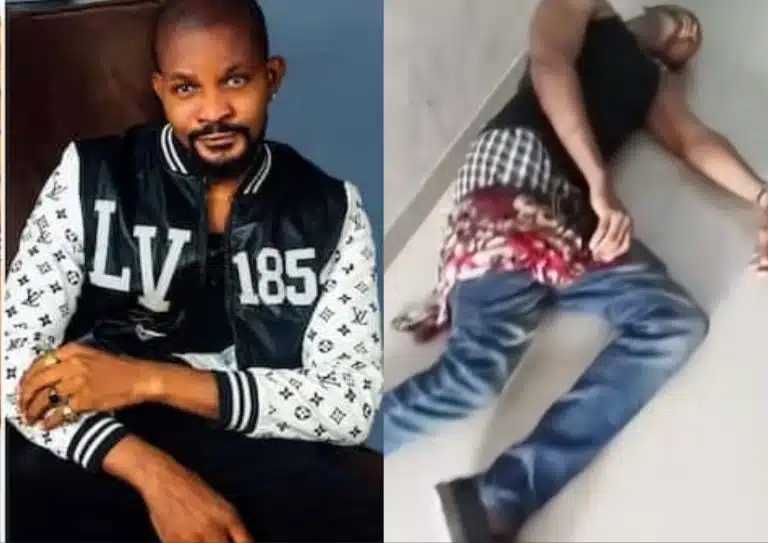 Netzines Reacts As Controversial Nollywood Actor, Maduagwu Found Unconscious In Lagos Hotel
A video showing the moment a man believed to be the controversial Nollywood actor, Uche Maduagwu was seen lying lifeless in a Lagos Hotel has surfaced on social media.
The man in the trending video lay motionless after he was alleged to have taken hard drugs.
A staff of the hotel had raised an alarm over his condition as she shared a video of the person believed to be the actor unconscious on a hotel floor. The video attracted several mixed reactions from Nigerians on social media. While some insisted it was a prank, others condemned drug abuse.
Valentine Charles wrote, "Na now them stop prank na now Uche know say he one do his own serious prank."
Leslie Power wrote, "Uche is a clown….it's one of his attention-seeking ways."
Zeee know wrote, "Anything for clout."
Useful Herb wrote, "Don't be surprised if he suddenly jumps up and strats dancing, he might be playing prank."
Eyi Cool wrote, "Unprofessional behavior"
Soma Online store wrote, "Take him to the hospital now
Anny Godswill wrote, "Have said before that it seems he has mental issues".