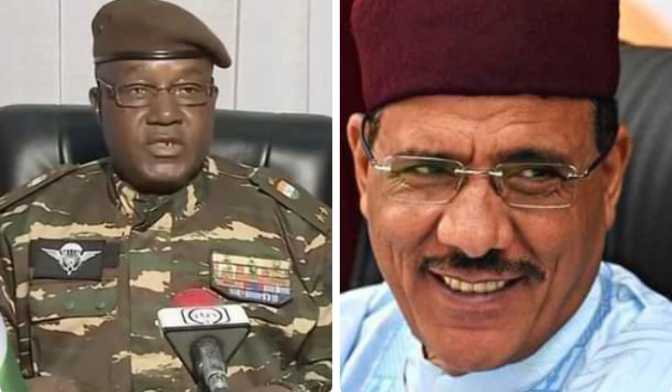 Niger Coup Plotters Have Threatened To Kill Ousted President, If ECOWAS Attempt Military Might
Niger Coup Plotters have threatened to kill ousted President Mohamed Bazoum if the Economic Community of West African States (ECOWAS) attempted any military intervention to restore his rule.
According to an Associated Press report, officials of the junta told the U.S. Under Secretary of State Victoria Nuland of the threat to Bazoum during her visit to the country this week, a Western military official said, speaking on condition of anonymity because of the sensitivity of the situation.
According to AP, a U.S. official confirmed that account, also speaking on condition of anonymity, because they were not authorized to speak to the media.
The regional ECOWAS bloc said Thursday it had directed the deployment of a "standby force" to restore democracy in Niger after the coup. However, it gave no details about the make-up, location, and proposed date of deployment for any military intervention force.
Heads of member states of the West African bloc met in the Nigerian capital, Abuja, Thursday.
Asked for clarification, the president of the ECOWAS commission, Omar Alieu Touray, said he could only reaffirm the decisions by "the military authorities in the sub-region to deploy a standby force of the community."
Financing had been discussed and "appropriate measures have been taken," he said.