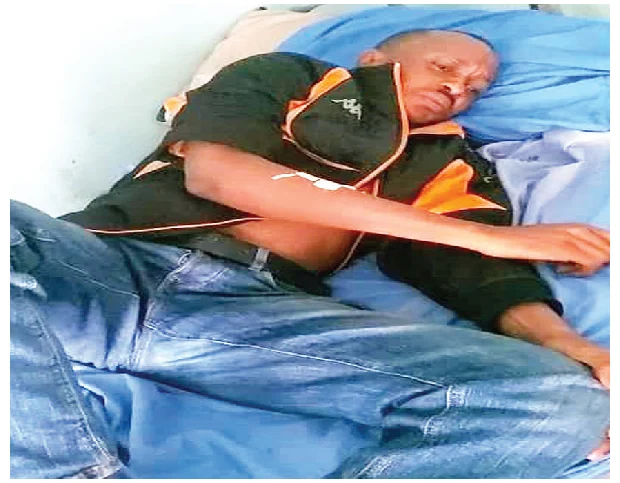 Nigerian Governor Down With Blood Cancer, Bedridden Unable To Sign Documents
Governor, Oluwarotimi Akeredolu of Ondo State is currently bedridden in Ibadan, the Oyo State capital and is unable to sign official documents, top sources in the government told SaharaReporters on Thursday.
SaharaReporters learnt that the state governor had also been abandoned by his wife and children.
Meanwhile, the governor has refused to hand over to his deputy despite his incapacitation.
Akeredolu is a second-term governor under the All Progressives Congress and his tenure will come to an end in 2025."Governor Akeredolu is incapacitated and bedridden in his Ibadan home. His hands and legs are immovable. His wife and kids also abandoned him," one of the sources revealed.
"He is unable to sign documents but he could still speak. Meanwhile, he has refused to hand over the affairs of government to his deputy," the source added.
SaharaReporters had exclusively reported in January that Akeredolu was treating an ailment said to be blood cancer (leukemia).
"The governor of Ondo State, Rotimi Akeredolu has leukemia, he is really down," one of the sources in the Alagbaka Government House had revealed at that time.