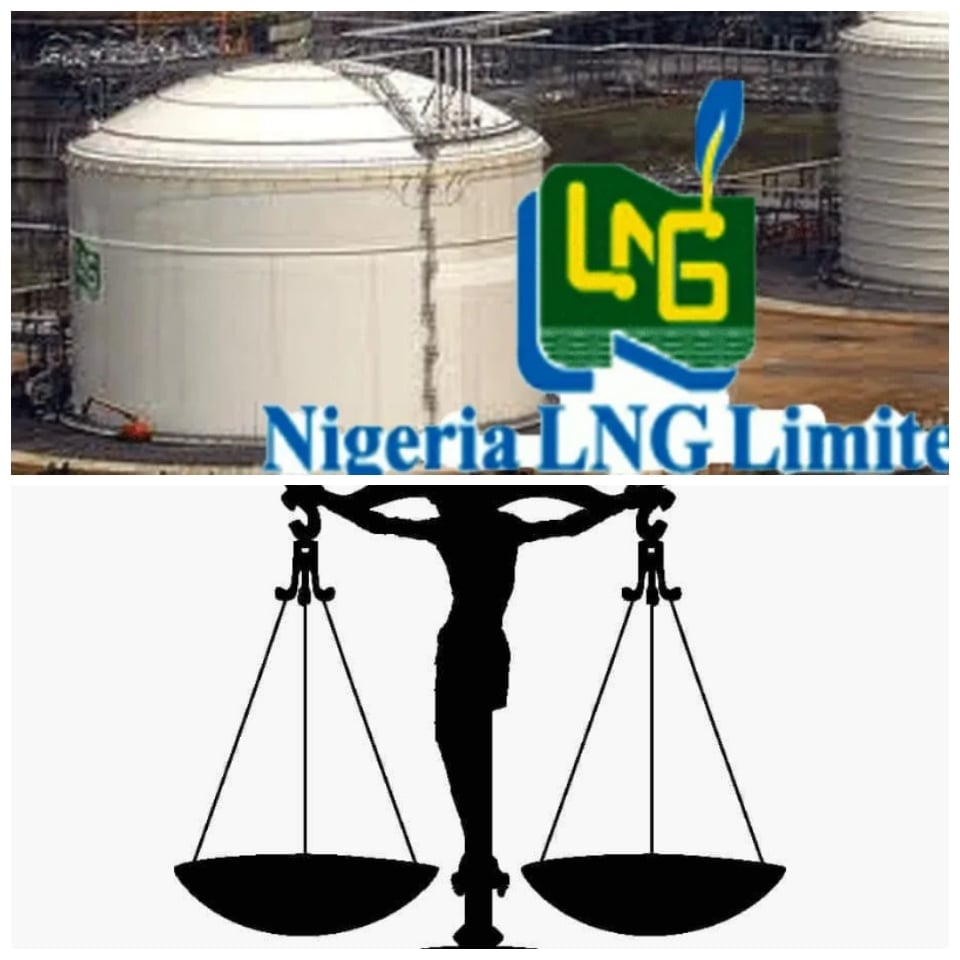 NLNG Refusing To Pay Mere N5,000 Awarded By Court More Than One Year After – Contractor
• Macobarb says NLNG bent on crushing innocent contractor through payment denials
A contractor who has been in different courts against the Nigeria Liquefied Natural Gas (NLNG) says the gas giant has refused to pay even N5,000 awarded by a court over one year ago.
Shedrack Ogboru, CEO of Macobarb International Limited, which has dragged the NLNG round Nigeria demanding for payment of over N4.2Bn said the company simply wanted to frustrate an indigenous contractor, and nothing more.
Saying the reason why his company was marked for destruction had nothing to do with competence (because Macobarb was promoted by the NLNG to a higher grade) and nothing to do with the management however said something happened in the workplace for which his firm was marked for destruction.
He said when his company was due for payment, the flag would be raised and the payment would not be made, until the contract of 2014 was terminated and his quest for payment began.
He said he petitioned to almost every single authority in Nigeria including the presidency but his matter would begin with huge sympathy because the facts were clear and open, but the moment the opponents mobilise and reach the authority, the next thing would be 'go to court'.
He said in an interview with newsmen reviewing the cases that NLNG refused to pay interim certificates of work done (payment vouchers) during contract period and this led to frustration of execution of contract.
He further said the NLNG refused to pay court fines of N5,000 and N200,000 awarded at different times by different courts in Port Harcourt.
On the N5,000, he said it was awarded by a Chief Magistrate, Blessings Vic-Jumbo, on February 7, 2022 in suit number PMC/1015/CS/2021.
The criminal suit was brought under the 419 criminal code against the defendants, of obtaining goods, services & money from Macobarb by false pretences and deliberate false, misrepresentations…
The Magistrate ruled thus: "I hold there is no merit whatsoever in the objection raised by the applicants/defendants (NLNG/Tony Atah, Akachukwu Nwokedi) even as there is no foundation on which to hinge the discharge of the applicants/defendants.
This was in ruling to preliminary objection to the case raised by the accused defendants as named above who said the Magistrate had no jurisdiction and that the case was no criminal matter. She ruled that she had jurisdiction and awarded N5,000 in favour of Macobarb.
Another Judge, Justice C. Nwogu, ruled on another suit, this time civil, demanding for payment, and the judge awarded N200,000 against the NLNG for wasting the court's time.
In the Suit No PHC/2013/CS/2022, Nwogu ruled on December 9, 2022, thus: "Sequel to the foregoing, I have come to the conclusion and so hold that the defendants/application's motion on notice lacks merit and is just a litigation time-wasting exercise which has increased the litigation cost of the claimants/Respondents (Macobarb) in this suit." The motion was dismissed.
Seeing that the NLNG was in love with denying him payment and was promoting what he termed grievous debts, Macobrb's CEO wrote the new CEO of the NLNG, Philip Mshelbila, on February 6, 2023, to demand these payments.
On February 20, 2023, the counsels to NLNG, Babalakin & Co Chambers, wrote to Macobarb admitting liability to the N5,000 but promised to pay as soon as possible (soon but it is over one year after the ruling).
The letter however communicated their refusal to pay the N200,000 saying they were going on appeal.
The letter stated: "We cannot end this letter without commenting on your very bogus claim of N4.2Bn. For your information, the NLNG totally disavows this liability. The NLNG is vigorously defending this claim in court."
Ogboru said by this letter and by the actions of the NLNG, they have grievously failed to pay any amount since he petitioned for full payment in 2016, neither in millions, billions or even N5,000 awarded by a court which they have admitted. "This shows an intent to crush Macobarb via payment denial whether the payment is validly provided for in the contract terms or is awarded by a court. This is true revelation of what goes on behind the scene against a Nigerian contractor such as Macobarb."