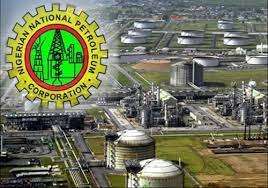 NNPC Says It Has Secured $3 billion Loan To Stabilize The Naira, Shares Repayment Plans
The Nigerian National Petroleum Corporation Limited has secured a $3 billion crude repayment loan to support the naira and stabilize the foreign exchange market, a terse statement posted on the official account of the company on X (formerly known as Twitter) said on Wednesday.
The statement noted that the oil company secured the funding from the headquarters of the African Export-Import Bank in Cairo.  "The NNPC Ltd. and AFREXIM bank have jointly signed a commitment letter and Term sheet for an emergency $3 billion crude oil repayment loan," NNPCL said in a terse statement on Wednesday.
"The signing, which took place today at the bank's headquarters in Cairo, Egypt, will provide some immediate disbursement that will enable the NNPC Ltd. to support the Federal Government in its ongoing fiscal and monetary policy reforms aimed at stabilizing the exchange rate market," it added.
According to Punch report, the move followed the announcement by the Central Bank of Nigeria that it had secured the President's directive to stabilize the Naira.
The Acting Governor of the apex bank, Folashodun Shonubi in an interview with State House reporters had said the volatility of the naira in the parallel market was not solely driven by economic factors, but also speculative demand.
Details later