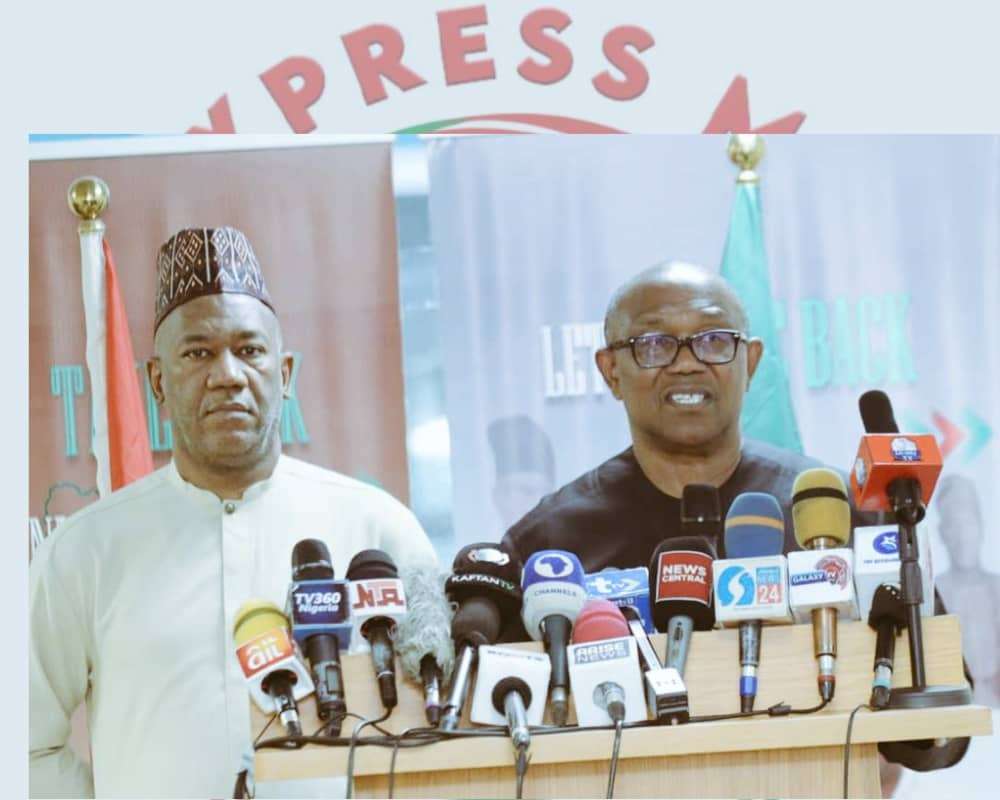 No Judge or Supreme Court Will Give You Democracy- Highlights Of Yusuf Baba-Ahmed On Live Interview
IN CASE YOU MISSED YUSUF BABA AHMED'S INTERVIEW, HERE ARE THE HIGHLIGHT OF HIS STATEMENTS:
— If you want to know what's happening in Nigeria, go to Nigeria. Don't rely on those statistics, they are misleading.
— APC has never done any good thing aside from shutting down IREV.
— For someone who has wielded so much power in Nigeria, how come he (Tinubu) couldn't apply such power to our welfare and security? They (APC) are in power for themselves; for their ego, for their consideration.
— Where is that power they used to wake Mahmood Yakubu at 4 a.m. to declare them against the provisions of the constitution? How come they can't change the exchange rate?
— Nigerians are not ready. I am educating Nigerians to rise up for their rights. No justice or Supreme Court will give you democracy.
— I know I'm not breaking any law, I don't have any criminal record. This is instructive. A leader is he who remains followed when there's nobody to challenge. Authority is implemented when there's nothing to stop it. Power and sovereignty belong to the people.
— Nigerians can take back Nigeria any time they want so it's not over. When Nigerians rise to defend their constitution, anything can happen. Nigerians have the constitutional rights to take their country. All they have to do is give notice, not seek approval.
— Turn away the barrel of your guns from Nigerians and point them at the enemies of Nigeria. Nigerians have to go out to earn democracy.
— They attempted something on my safety 10 minutes to the time and get people to arrest me in one of those yellow houses. Then use it to rig the judgment. I became so inquisitive and dodged it. The strangulations in Lagos in the past was for a reason. Peter Obi and myself were lucky to have stood for that press conference.
— Shettima is an irresponsible man and has demeaned the office of the VP. I'm not happy with the way he speaks about Atiku.
— I have much respect for Tinubu and even call him uncle, but it doesn't mean I can't call him a drug dealer. The evidence is there. Let them say he didn't forfeit $460,000.