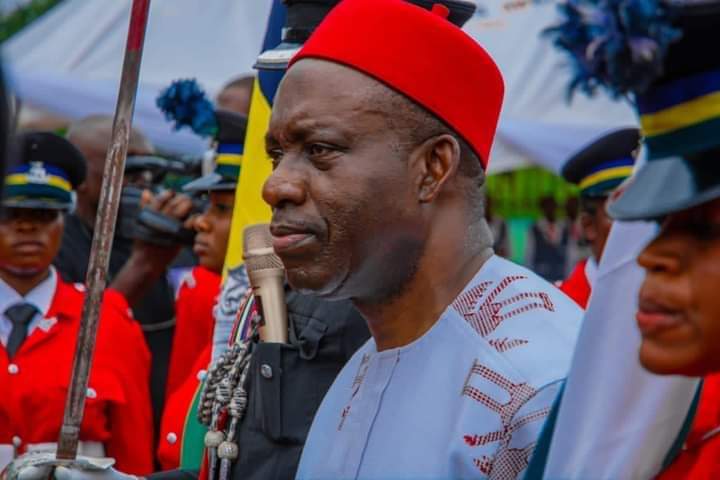 NUJ Reacts As Gov Soludo Set To Sack Over 200 Staff Of State-Owned Newspaper
Governor of Anambra State, Prof Charles Soludo, intends to sack over 200 staff of Anambra State-owned newspaper, National Light.in the last state executive meeting, the governor raised the issue of closing the newspaper, saying the newspaper is not generating enough funds for the state.
A source said that the governor hinted that the staff may be sacked instead of being redeployed into other ministries. Based on the information, the chairman of the Anambra State chapter of the Nigerian Union of Journalists (NUJ), Dr Odogwu Emeka Odogwu, had last week urged the governor not to close the newspaper house, especially now that things are hard in the country.
According to him, if the governor must close the newspaper house, affected persons should be redeployed into various state ministries. Odogwu noted that people who work with the newspaper house have dependants and would suffer if sacked from their jobs.He said, "The SSG, Prof Solo Chukwulobelu, has finished writing a letter to close National Light Newspaper and Printing Corporation; and once Governor Charles Charles Soludo signs it, the organisation will be closed for good."
However, reacting to the NUJ Chairman's statement, Anambra state Commissioner for Information, Paul Nwosu, admitted that closure of the newspaper house was still being discussed and would be made public when concluded. "The issue of the National Light is still being intensively considered by the Anambra State Executive Council (ANSEC), and as soon as there is a firm decision, the news will be formally made public, but not through a grapevine or a mole," Nwosu stated.