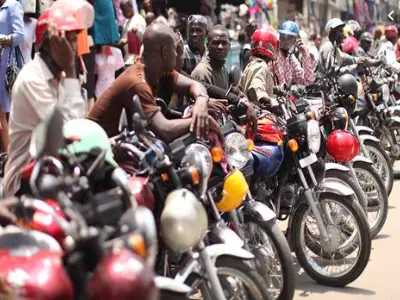 Okada Riders On Rampage After Prisons Vehicle Crashed Into Bystanders At Popular Markets
Scores of Okada riders and residents of Ilorin yesterday protested an accident allegedly caused by a vehicle belonging to the Nigerian Correctional Service (NCS).
The accident occurred in the morning at the popular Emir's Market, Oja-Oba area of the metropolis, reports The Nation.
Eyewitness said the vehicle of the NCS had break failure and rammed into Okada riders who were waiting to carry passengers and other bystanders at the market.
The vehicle injured some people at the market and Niger area of the metropolis.
A source said the mob, who were annoyed by the unfortunate incident, vandalized the bus conveying inmates to court.
Zonal spokesperson for the Motorcycle Riders Association, AbdulAkeem Sulaiman, urged the state government to ensure justice for their members.
He said those injured were in the area to make money to feed their families.
Sulaiman appealed to the NCS and state government to intervene.
Spokesman for the Kwara State command of NCS, Olumide Adegbulugbe, absolved the prison authorities of any blame
He said: "Some hoodlums in a premeditated move at ?ja Oba roundabout made an attempt to break into the convoy of the custodial vehicles conveying high profile inmates.
"This resulted in a pandemonium during which the correctional vehicle was vandalized.
"These obviously led to injuries sustained by Okada riders and some of the custodial personnel. Two of the custodial vehicles, which managed to secure their passage, were waylaid and attacked at Niger road junction. The personnel of the Correctional Service were able to manoeuvre their way to the court.
"However, those who sustained injuries have been taken to hospital. They are responding to treatment. Nobody died."
Police spokesman Ajayi Okasanmi said peace had been restored to the areas where the protest took place.
He said the police would take steps to ensure justice was done to those affected in the incident.