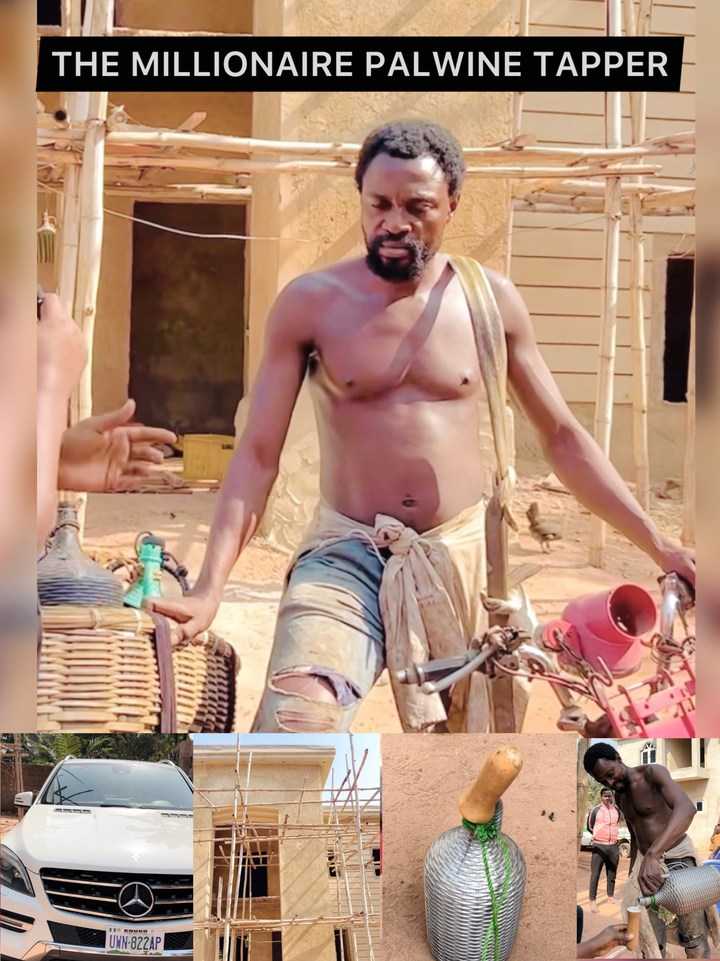 Palm Wine Tapper Built Mansion, Bought Mercedes Benz From 19 Hours Daily Work In The Forest Explains Secret Wealth
Try and show this to your friend or family members looking for work and are probably not doing anything at the moment, they will abuse you with every poison in them. They will ask you why are you not a palm wine tapper and you want them to be one. It's not really about being a palm wine tapper but the idea and message it passes.
The idea is that there is so much money in agro business world wide. In the village, in the city, in different towns and even in Sambisa forest. Food business or industry is never shut down no matter what the world is passing through. I have so many business ideas in this area but not really available to execute them at the moment.
Years back, an acquaintance approached me that he came up with money which was rents from their dad's properties and some serious money his elder brother gave him and I told him to start food supply as he had his diploma education in the north and so he is not a newbie in that section of Nigeria. I specifically told him not to enter market in Onitsha because of two reasons;
1. He never entered market one day with his dad and was trained as a rich man's son at his dad's level of wealth.
2. Onitsha market is what is called a red ocean in business assessment as survival there hugely depends on how long you have been there and the level of Onitsha market systems and strategies you have acquired and this guy had none of these.
He didn't take my advice because probable another person told him to enter market since his dad willed one big shop to him which means he would not need to pay for shop rents. That will not save you in Onitsha market where competition decides the winner. To cut the long story short, he entered and started trotting the globe importing goods from Dubai, China and other places. Initially it looked like he was doing well but little market secrets and intelligence that can never be taught but only learned in the environment which he didn't have, ate up his business. Those who served people that served those who served his dad bought over his remaining goods (3 generations of apprentices of his Dad). His present story today is for another day.
When I see people in the university who keep saying I will enter business after NYSC but are not learning any of the businesses nor willing to serve another person as apprentice, I laugh at them. If you want to enter business, start with Agric business because there is a whole lot of value chain you can leverage and move it up from there especially in Nigeria only few people are in that industry. I have a friend who I grew up with that finished from University of Benin and did his NYSC, searched for job for two years and didn't get but decided to enter into business. He became an apprentice for 4 years before he was settled to start his own. His story today is marvelous. I will tell his story another day.
I had some little experience in agro business when I was living in Abuja and I know there is so much money in that sector. I will write more on this later.