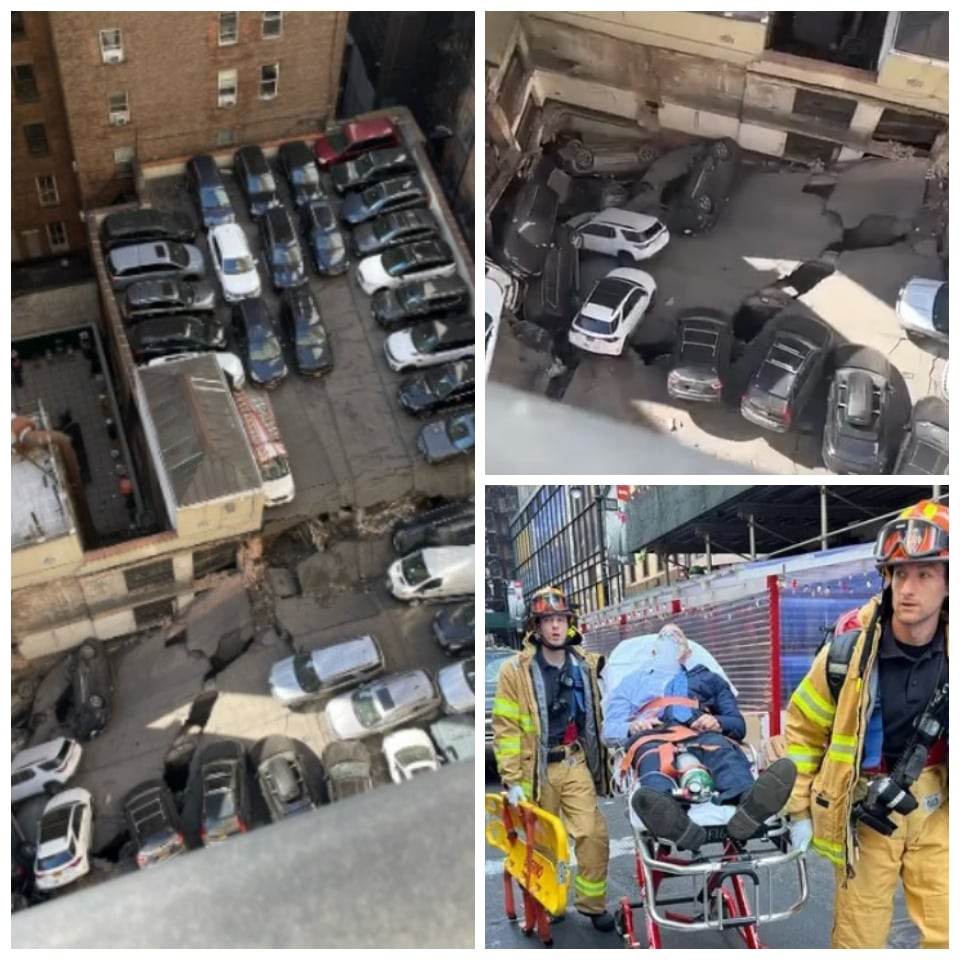 Pandemonium In Manhattan As Parking Garage On Second Floor Collapsed,1 Dead, Many Trapped
One person is feared dead and many people are said to be trapped after the floor of a parking garage collapsed on to another, leaving cars piled up in New York City on Tuesday afternoon.
The incident occurred at 57 Ann Street between Nassau Street and William Street in lower Manhattan at 4:15pm on April 18.The second floor of the four-story structure collapsed onto the first, according to the FDNY.
Video from the scene showed multiple cars stacked on top of one another amid crumbled concrete.
The exterior of the structure is still standing, but the front of the building facade has buckled and is in danger of collapse Video from the initial aftermath of the collapse showed a woman screaming: "Get out!"
People were also trapped in the elevator shaft which caved in. There are initial reports of three injuries, two minor, one serious but not life-threatening, reports NBC New York.
Residential apartments and businesses on the street have been told to evacuate until further notice. New York City Council member Christopher Marte tweeted that there are "a few people stuck in an elevator in the building".
So far, firefighters have been unable to enter the building because it could collapse further.