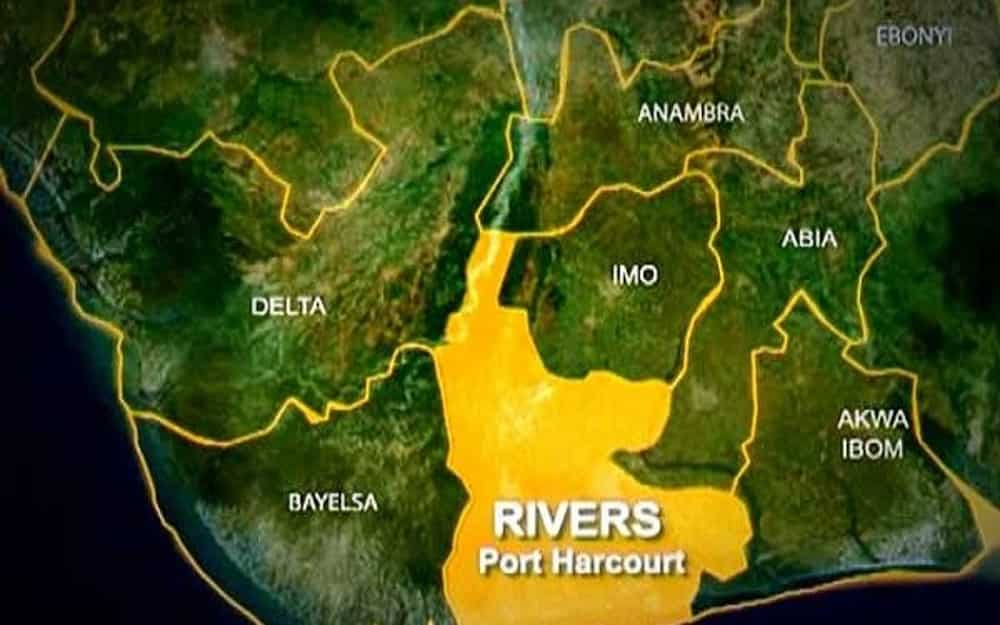 Parents Protest As Rivers Principals Delist Their Children Names From WAEC List, Replaced With External Students
DPO Borokiri Police Division just averted what could have lead to serious breakdown of law and order at GSS Borokiri, Porthacourt. The school is Community Secondary School,(CSS) UPE junction not GSS
DPO presently addressing parents who stormed Community Secondary School (CSS) Borokiri to stop ongoing WAEC examination over exclusion of their children from ongoing exams after payment.
The Principal alleged that it was the Ministry of Education that removed the students names not the school.
Another source said  same experience is happening in Bori, external students were included in the list for the exams but students who have been in the school from JSS 1 till date were excluded, denied after the school have collected exam malpractice levy from them
When contacted the Commissioner for Education ,Prof Mmom told Newsmen that he is not aware of the development, that they should report to his office
Education Commissioner, Professor Mmom who later arrived Borokiri Police Division and reportedly said it is not the Ministry's fault that the parents should hold the Principal responsible .
Meanwhile the Principal of CSS Borokiri who is the Chairman of Association of All Government School Principals in Rivers State, is presently writing statement in Borokiri Police Division. The parents of the students too are writing statement too. We don't know if the Principal will be detained by the Police.