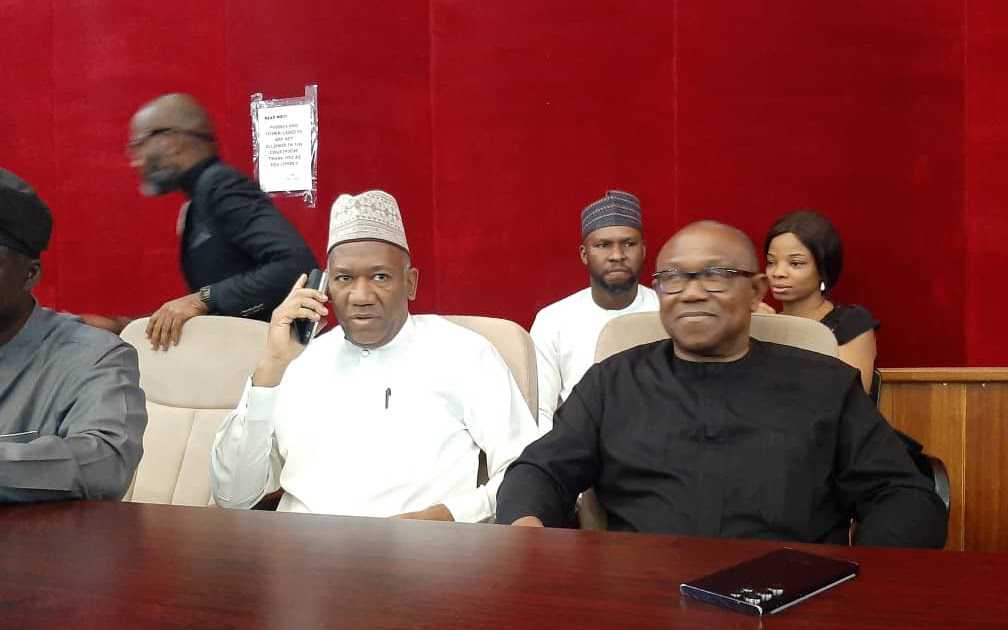 PEPT: Court Admits Witness Tenders US Judgment On Tinubu's Alleged $460,000
Peter Obi along with his vice presidential candidate Datti Baba-Ahmed on Tuesday appeared in court as the five-member panel of the Presidential Election Petition Tribunal (PEPT) decided to postpone proceedings until Wednesday, 31st May against the case brought forth by the Labour Party (LP) candidate, Peter Obi, challenging the victory  of President Bola Tinubu in the presidential election.
Counsel for the LP and Obi, Jibrin Okutepa, stated that documents from number one to four together with receipts tendered are documents where the vice president, Kashim Shettima, accepted his nomination as the vice-presidential candidate of the APC.
The witness, Lawrence Nwakaeti, who is a legal practitioner, disclosed that he was deposed to the witness statement on March 20, 2023.Part of the documents deposed to by Nwakaeti referred to the alleged $460,000 forfeiture by Tinubu to the government of the United States.
One of the grounds on which the LP and Obi are praying for the court to nullify Tinubu's victory is that the president, Tinubu "at the time of the election was not qualified to contest for election to the office of President as he was fined the sum of $460,000 for an offence involving dishonesty, namely narcotics trafficking imposed by the United States District Court, Northern District of Illinois, Eastern Division, in Case No: 93C 4483."While answering questions during the cross-examination, the witness admitted that the judgment was not registered in Nigeria.
He also admitted that there was no certificate from any consular in Nigeria or America in support of the judgment.
It can be recalled that President Bola Tinubu, who ran under the All Progressives Congress (APC) banner, was officially declared the victor of the February 25th election by the Independent National Electoral Commission (INEC).
However, Peter Obi contested the election results, citing irregularities, and pursued legal action to challenge President Tinubu's victory.
At the resumed hearing on Tuesday's , Peter Obi and the Labour Party presented their first witness to the court as they pressed forward with their case seeking to overturn President Bola Tinubu's win in the February 25th election.
all concerned parties were allowed to present their arguments and evidence before the adjournment was announced.