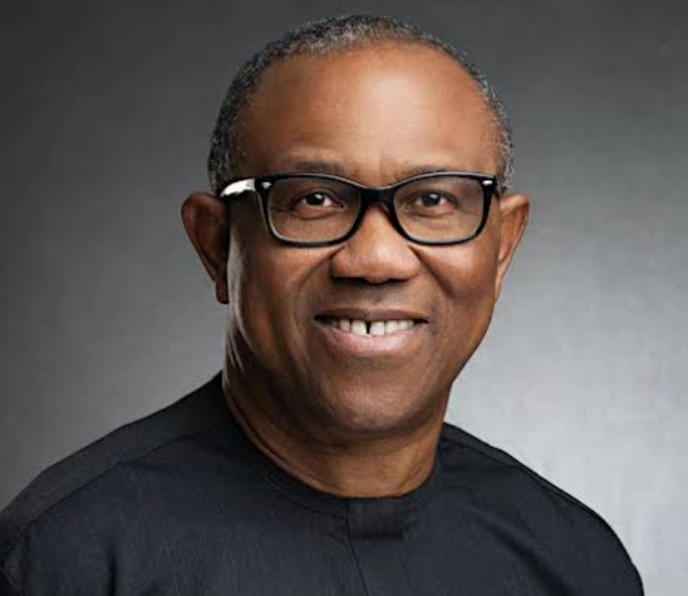 Peter Obi Reaction To Alleged Trending Leaked Audio Conversation With Bishop Oyedepo
The presidential candidate of  the Labour Party for the 2023 Elections Peter Obi, has debunked the claim that he and the founder of the Living Faith Church, Bishop David Oyedepo, had discussed that Nigeria was heading to a religious war.
Dismissing the trending leaked audio on telephone conversation between him and Oyedepo as fake, Obi said the move is part of a propaganda machine of the ruling All Progressives Congress APC
The Vanguard reports that he also described the leaked alleged conversation as a product of the endless forgeries the ruling party has a notoriety for, Speaking on behalf of Peter, the head of ObiDatti Media office, Diran Onifade, described the APC as a political entity desperate bid to grab and retain power using subterfuge."It appears the All Progressives Congress' desperation to grab and retain power by foul means has refused to go away more than a month after they have grabbed the election as they planned.
"While we are toeing the constitutional path to retrieve our mandate, those who have truncated the wishes of the majority of Nigerians have recoursed to mischief and endless subterfuge to continue to hold on to what they know does not belong to them." Further noting that the Labour party nor its 2023 presidential candidate will not succumb to any form of propaganda, Onifade accused the APC of pulling up the Ibom Air passenger protest to malign Peter Obi and the Obidient Movement.
He added: "All these are meant to serve no other purpose than egregious mischief aimed at demarketing Peter Obi. If the goal is to create a credibility problem, the ploy has failed woefully.
"Peter Obi has long been on record as the only presidential candidate who has urged the Nigerians electorate not to vote for him on the basis of religion or tribe ."We will therefore like to advice our beloved Nigerian people to remain focused on the task to take back the mandate we know was freely given to Peter Obi and Datti Baba-Ahmed through legitimate means."