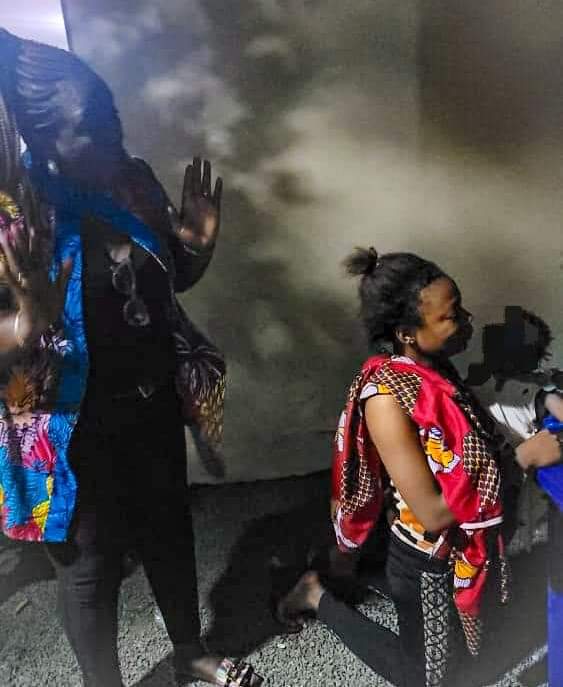 Police Arrest 25 Yr Old Mother Of Twins For Torturing 9 Yr Old Househelp With Pestle
The Anambra State Commissioner for Women and Social Welfare, Honourable Ify Obinabo has arrested one Chinyere Ifesinachi for physically abusing her live-in help in Nnewi.
The arrest was made on Friday and the case immediately transferred to the State Criminal and Investigative Department of the Anambra Police Command Awka where she will be charged to court.
The abuser, Chinyere Ifesinachi, a 25 year old from Alor but married to an Enugu man after the arrest pleaded with the Women and Social Welfare Commissioner to forgive her as her actions was orchestrated by the devil.
Chinyere who was visibly in tears, accepted using both cane and pestle to beat the young girl to pulp saying that the reason for beating her was because she threw her child on the ground.
The parents of the child explained to the Commissioner that it was out of pity that the little girl was sent to live with Chinyere because she recently delivered of twins which has made it really difficult for her to cope.
They noted that their daughter left them in the month of March 2023, but it was very unfortunate that it's barely two months of her stay that she got all kinds of ill treatments from her supposed guardian.
Speaking to the girl, little miss Idinmachukwu, after she was taken to the hospital for medical examination, Hon, Obinabo assured Idinmachukwu that she is safe now and won't be returning to her guardians house again.
The Women Affairs Commissioner went further to warn that anyone caught abusing any child in Anambra state must face the consequences even as she appreciated everyone who raised alarm and brought her attention to the incident.
Hon Obinabo also praised the Anambra state police command for always partnering with her ministry in making sure that such cases are handled professional and in record time.
It is also worthy of note that immediately the incident was brought to the attention of the Honourable Commissioner, she quickly established contacts and sent her team together with some NGO's and the Police to arrest the perpetrator.
Furthermore, the said culprit is related to the mother of the little girl major reason why they accepted to send their daughter to live with her.
Also, Nigerians in diaspora has paid off the first hospital bill of the child as she is still undergoing medical examinations and treatments to ascertain the extent of damage caused by her abuser.
By Chidinma Ikeanyionwu