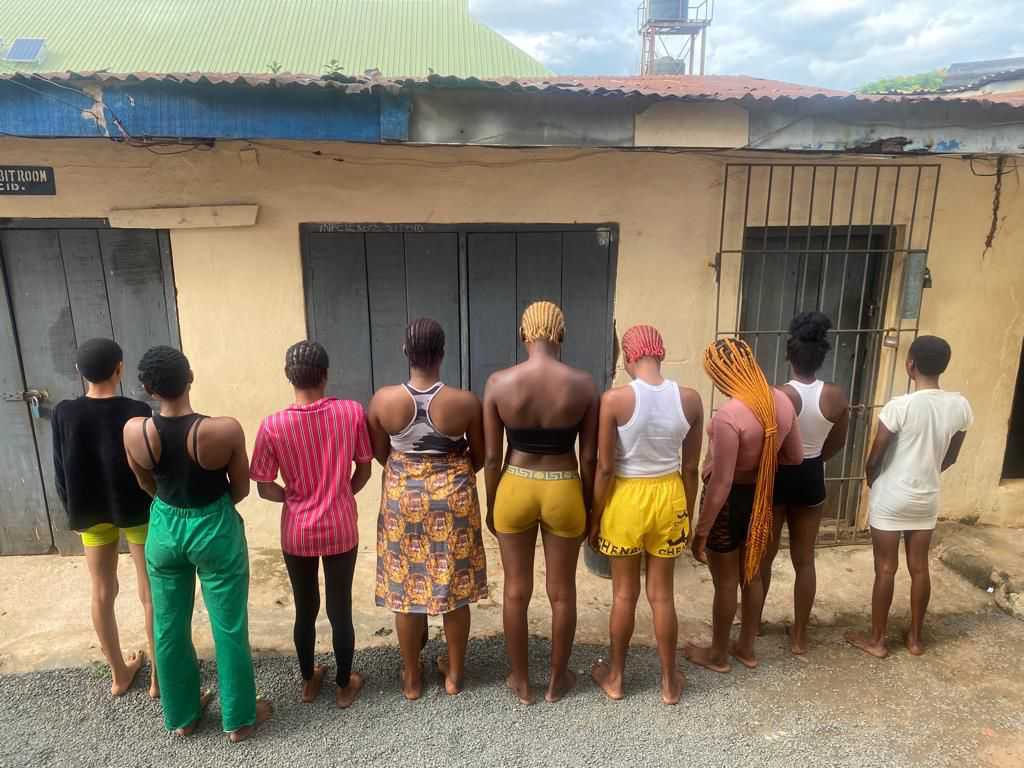 Police Arrest Brothel Owner In Awka, Rescue 9 Underaged Girls Used As S3x Worker
The Anambra Police says it  has arrested the owner of a brothel in Awka, the state capital, which uses underage girls as sex workers.
DSP Toochukwu Ikenga stated this in a press release, adding that nine girls who were found in the brothel have been rescued, and would be taken care of by the state government, before being repatriated to their states of origin.
Ikenga said the girls who were between 15 and 23 years were lured to Awka for the job by the proprietor of the brothel, with some money to take care of their parents in the village.
They were said to have been lured from various states, including Ebonyi, Enugu, Akwa Ibom and Rivers State.
The press release read in part: "Following the information received from Anambra State Ministry of Women and Social Welfare yesterday 18/6/2023 by 6:00 pm, Police Operatives stormed a hotel in Awka and rescued 9 girls within the age bracket of 15-23years, used as sex slaves, and arrested the proprietor of the hotel. "Interrogations/confessions of the rescued girls, revealed that the respective persons that brought them to the brothel lured/enticed them on the assurances of giving them jobs to alleviate poverty/needs of their parents and dependents. They further confessed to being taken from Ebonyi, Enugu, Akwa-Ibom, and Rivers States.
"The Police Command is in collaboration with the Anambra State Ministry of Women and Social Welfare to make sure the girls are taken care of and safely returned to their parents/guardians."
The command called on members of the society to reveal such other places to it, to ensure prompt arrests, saying that experience has shown that criminal elements usually take refuge in such brothels too.