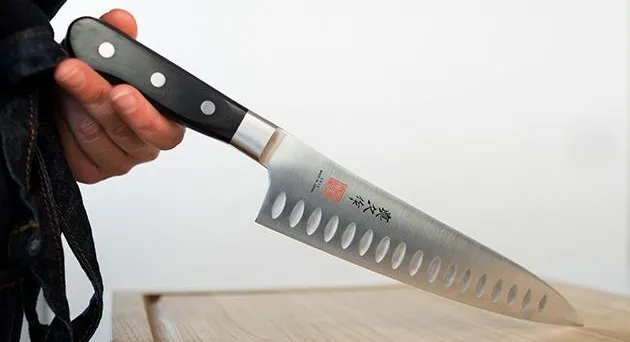 Police Arrest Lady Who Stabbed 12 Year Old Neighbours Daughter, Leaving Knife Stuck On Her Back
A twelve year old girl known as Oluebube and residence of Chukwu Street, off R/D road in Rumuodara, Obio/Akpor LGA is battling for life, after the kitchen knife a female neighbour in her early 30s simply identified as Abigail allegedly used in stabbing the young girl, stuck in her body .
In an interview with our reporter, miss Oluchi, sister to the twelve year old girl said
"My sister was washing plate outside. My mummy went to the market. The woman go to fetch water. Our corridor is dark, person that is inside cannot see somebody outside but the person outside cannot see the person inside.
"She stood there with her water, she did not tell my sister not to carry the pot and come, so she will not jam her with the pot.
"The girl carried the pot and entered inside and jammed her, the bucket of the woman fell, she too fell. She now start beating my sister, everybody started begging her that my sister did not know she was at the corridor.
"She told my sister that she should sweep the water, before she comes back from fetching another water. My sister agreed.
"She went back to fetch another water, my sister continued to wash the plate .My sister later took broom to sweep the water.
"As my sister took broom to go and sweep the water out, She entered inside and carry knife and stabbed my sister.
"The head of the knife broke and the knife stayed in my sister's body. We now call Police to come .She entered inside her room, locked her door, followed fence to jump and run, they now catch her and took her to the Police.
"My sister is at the hospital now, they have brought out the knife. She stabbed her the knife at the back, the hospital operated my sister to bring out the knife".
The spokesperson for the Rivers State Police command SP Grace Iringe Koko confirmed the incident.
SP Koko stated that the suspect is in Police custody while the knife has been removed from the body of the twelve year old girl. She added that the girl is responding to treatment as investigation is ongoing.
In the meantime, Centre for Basic Rights Protection and Accountability has called for a thorough investigation into the incident.
Prince Wiro, National Coordinator of the organization said the suspect should be arraigned in court immediately if found culpable in the course of investigation.
Meanwhile the immediate past President of Rumuodara Youth Association, comrade Frank Weli commended the Police for swift response in apprehending the suspect.