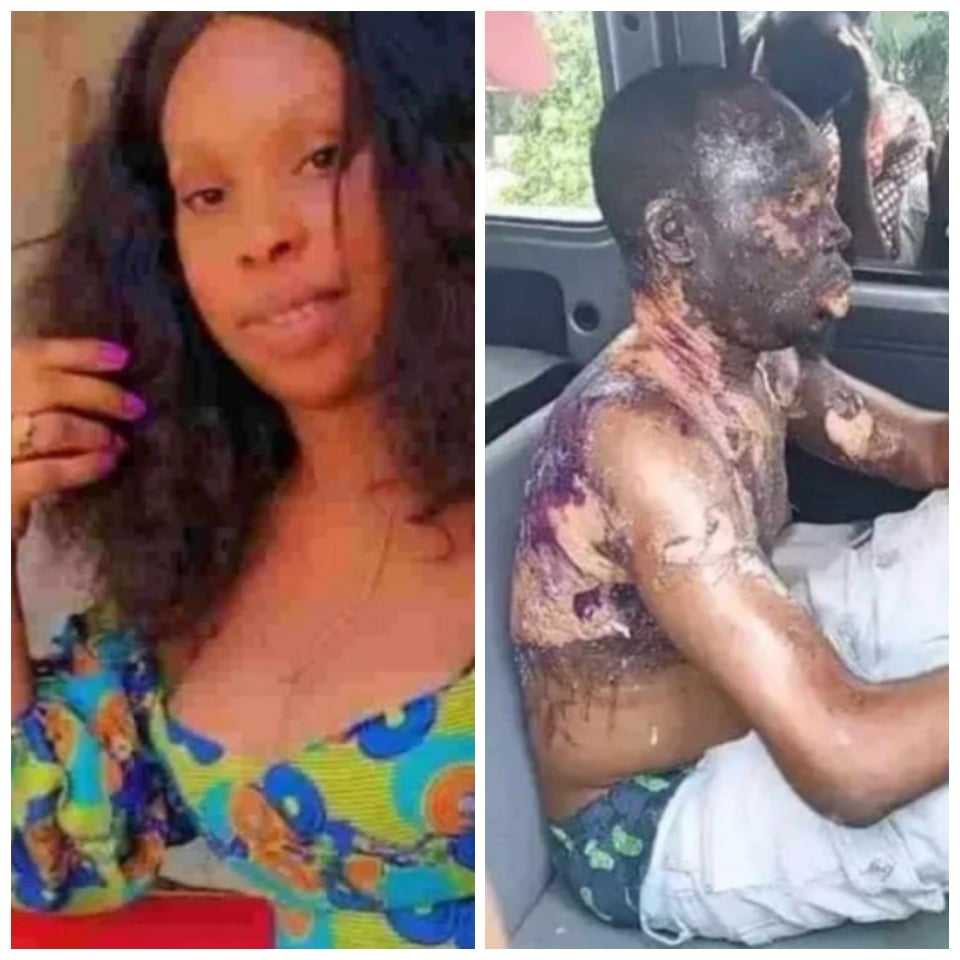 Police Arrest Woman Who Poured Hot Groundnut Oil On Husband In Etche LGA
The Rivers state police command says it has arrested one Hope Nwala for allegedly pouring hot groundnut oil on her husband after an argument.
We gathered that the woman poured hot groundnut oil on her husband. After the incident, the woman fled the scene but was apprehended by the police who had been tracking her.
The police spokesperson, Grace Iringe-Koko, confirmed the arrest and said investigation is underway. The incident occurred in Okehi, Etche Local Government Area of the state. The suspect, identified as Hope Nwala, carried out the assault while her husband, Ekelediri Nwankwo, was sleeping. The victim, Nwankwo, revealed that the argument with his wife started when he confronted her about a strange man who was seen around her and her sister.
The situation escalated when Nwankwo asked his wife's younger sister to leave their home. Following this, Nwankwo noticed suspicious behavior from his wife and confronted her about the strange man. In response, Nwala poured hot groundnut oil on her husband while he was asleep