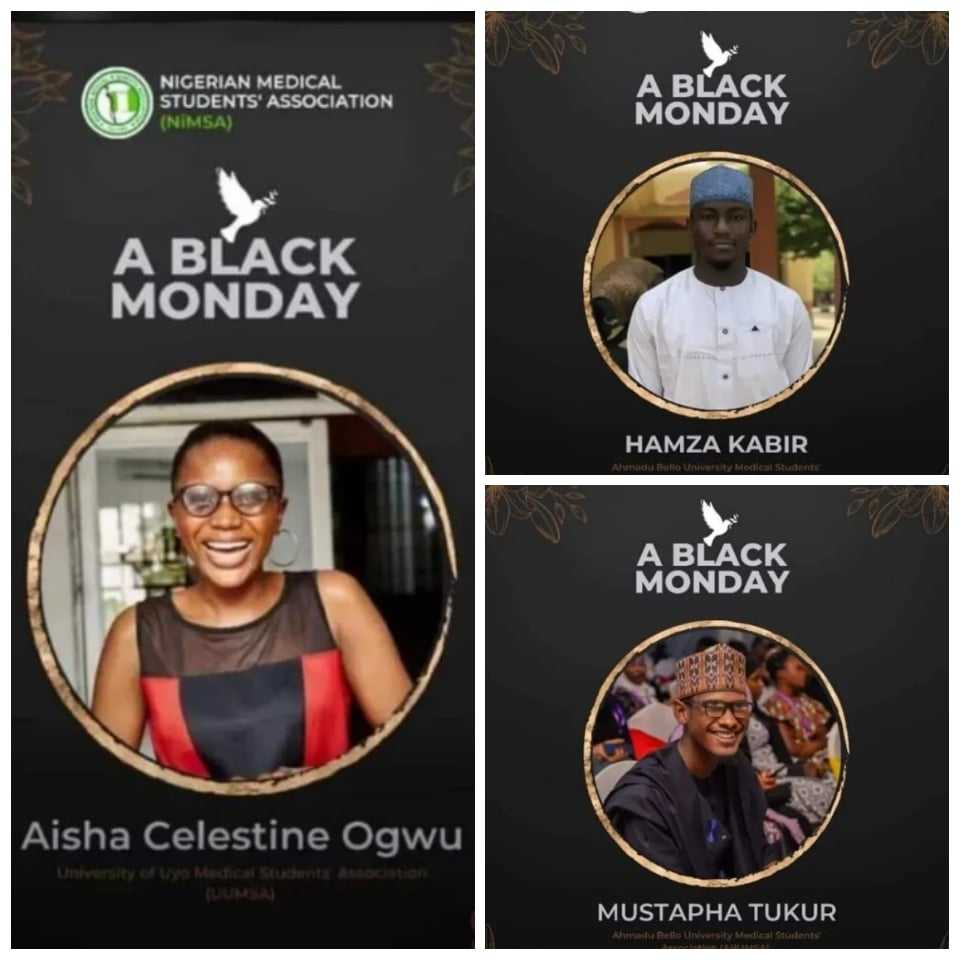 Police Release Photos Of 3 Dead Medical Students In Calabar Boat Cruise Mishap
The Cross rivers State Police command  have released details of the three medical students that died in a boat cruise in Calabar on Saturday.
Cross River Commissioner of Police Gyogon Augustine Grimah confirmed the bodies were recovered today.
They went missing when the boat in which they were cruising capsized on Saturday.
Thirteen medical students across different universities in Nigeria were involved in the boat accident.
Ten were rescued alive as soon as the boat capsized while the three went missing.Two of the deceased students were from Ahmadu Bello University (ABU) Zaria and one from the University of Uyo, Akwa Ibom State. The ABU medical students were identified as Mustapha Aminu Tukur and Kabiru Hamza.
The student from the University of Uyo was yet to be ascertained.