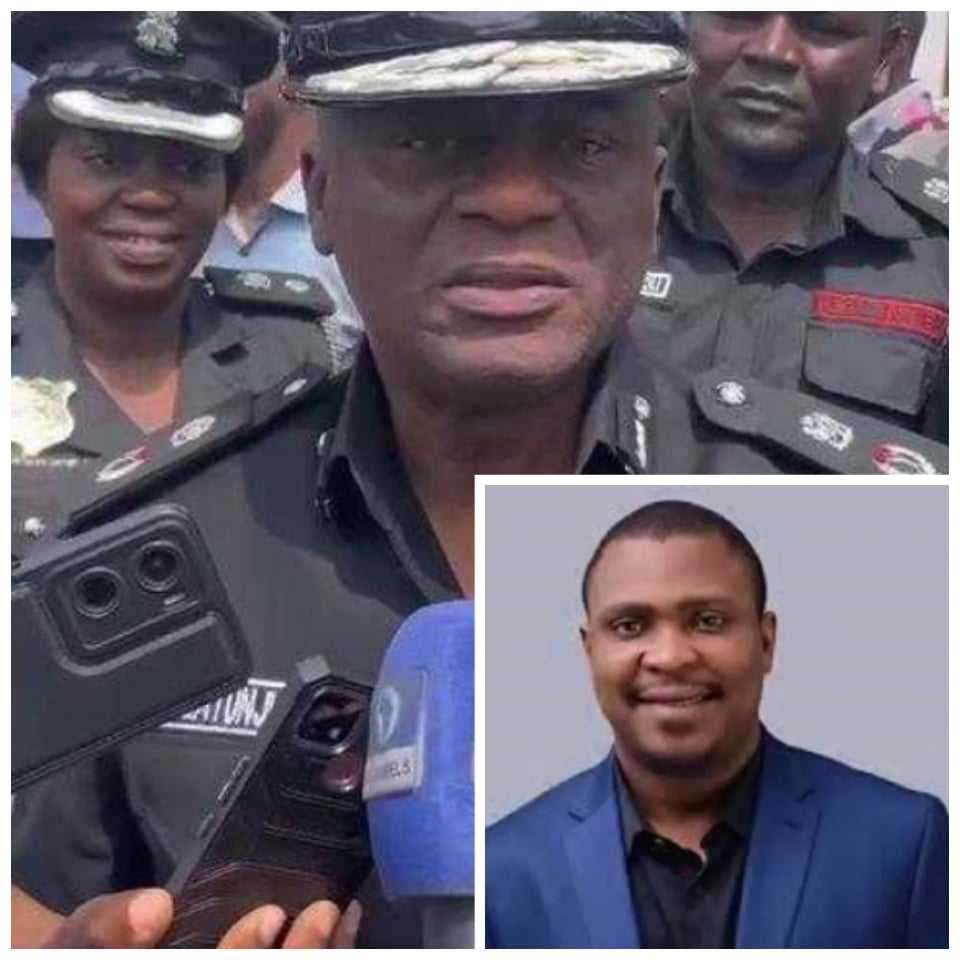 Police Rules Out Assassination Attempt On Rivers Assembly Factional Speaker, Edison Ehie- CP
The Rivers state police command says its waiting for the full report of what truly transpired at the residence of the Speaker Loyal to Gov. Sim Fubara on Sunday night into Monday morning.
The State commissioner of police Olatunji Disu while being interviewed by Newsmen, "The preliminary investigations we have done so far, this morning, have not revealed any assassination attempt, all I knew was that Police officers were on patrol, convoy patrol, It's a routine thing and then we have made frantic efforts to get across to the leader to give us any information he has, so that we can include it in what we already have. So far so good, nothing to worry about.
"My plead to him and every other person is, if there is any complain, my number is going to be made public, they should call me quickly and I will quickly look into it. For now, I haven't gotten anything like that.
According to a statement circulated to News Media outlets by Ken Uchendu Legislative Correspondent, Rivers State House of Assembly, said, "at about 11pm on Sunday the 19th day of November, 2023, a group of Armed thugs and rogue police officers led by one SP. Irikefe London Owen, a superintendent of Police attached to the CTU B 3 RSV and CSP Salihu Masalachi attacked the private residence of the Speaker of the Rivers State House of Assembly, Rt. Hon. Barr. Edison Ogerenye Ehie, DSSRS, fully armed with an intention to assassinate Mr. Speaker and his family.
Excerpt of the statement: "However, the thugs and rogue Police Officers led by the two above-named police officers in Rivers State were vehemently repelled in a gun battle by the official security details attached to the Speaker, Rt. Hon. Barr. Edison Ogerenye Ehie, DSSRS.
"It is imperative to note that the armed rogues and officers were properly and fully captured by CCTV footage in the residence, which shall be made available to all media Houses, including the CNN, Aljazeera and other National and International media outlets for the records.
"In the same vein, the Speaker would be addressing a World Press conference on Monday the 20th of November, 2023.
"Let it be on record that Rivers people, boys, girls, women, men including the aged shall in our numbers occupy the streets stark naked in demonstration against the Nigerian Police and those sponsoring violence in Rivers State, no matter how highly placed, Rivers people will resist them.
"Finally, should there be a breakdown of Law and order in Rivers State, President Bola Ahmed Tinubu should hold the above-named Officers, the Rivers State Police Command and their sponsors in Rivers State responsible."
Reported by
Ken Uchendu, Legislative Correspondent Rivers State House of Assembly