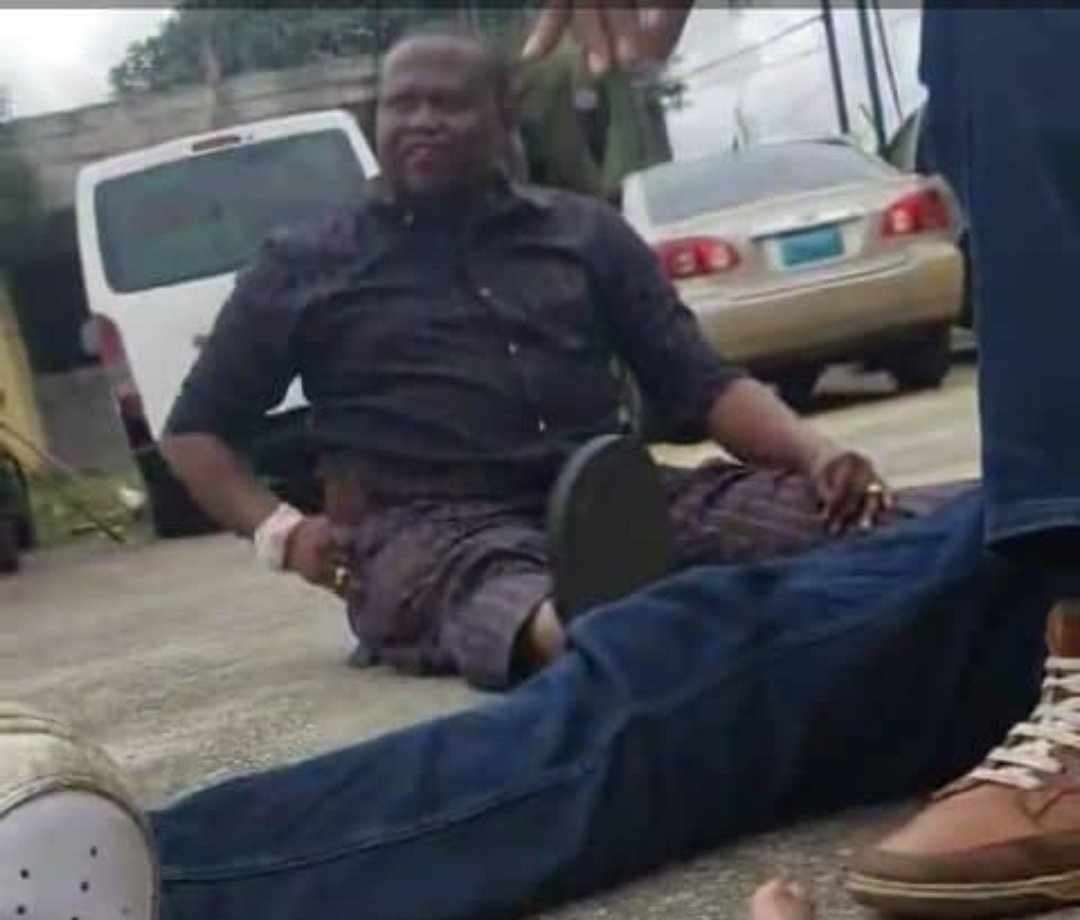 Police Says Arrest NYCN Chairman, Others Youths Connected To Invasions' Of Speakers Residence
Rivers state police command has been accused of shooting  at innocent protesters in Rivers state, and that over 150 youths were arrested including the chairman of NYCN Rivers state Amb Ihunwo Chijioke.
Report says three youth protesting peaceful in front of Rivers state Government against plans to remove Sim Fubara were shot this afternoon by Police officers attached to Old GRA Police Division and over 150 of the Youth arrested and taken to Old GRA Police station.
The Chief Protocol Officer to Chairman of National Youth Council of Nigeria, Rivers State Chapter Comrade Ikechukwu Wordu who sent a save our soul  audio message made available to newsmen noted that, to Nigerians following the arrest of the NYCN Chairman, Mr. Chijioke Ihunwo and other youths. said they were arrested and also in custody of Old GRA Police Division just informed me now.
The message reads that – NYCN chairman and supposedly 150 other youths, including Wordu were arrested during a peaceful protest at the Government House Port Harcourt, to stop the removal of the incumbent governor, Sir Siminalayi Fubara. he said  "we were doing peaceful protest in government house to stop the removal of governor Sim Fubara, before you know, police took over us, arrest us, over 150 youths were arrested infront of government house."Right away we are in Old GRA Police Station. We are calling on civil society organization, we are calling on the inspector general of police, we are calling on President, Bola Ahmed Tinubu to come to the aid of Rivers State youths, the intimidation is too much from Nigeria Police. They have shot about three people is dead."
Though the state Police command was yet to react to the information over the Shooting of three youths, The PPRO in a crypt message said the youths were arrested for invading the speakers Residence and pulling down his gate,