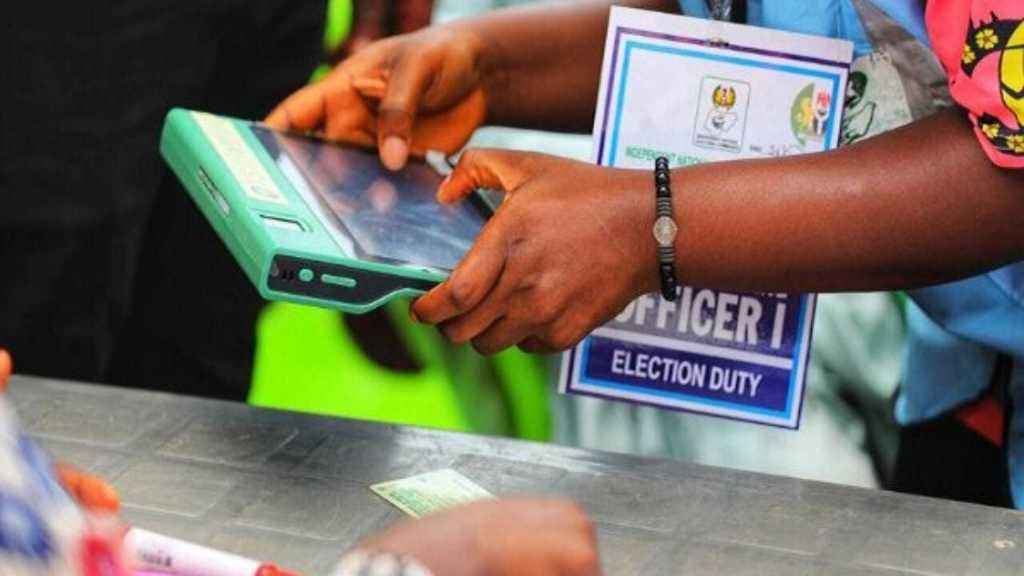 Politicians Doing Everything Possible To Hack Our Server, Manufacture BVAS – INEC
Politicians trying to manufacture BVAS, Head of Department, Voter Education and Publicity of the Independent National Electoral Commission, Achumie Rex, has accused politicians of trying to hack into the commission's server and also trying to manufacture the Bimodal Voter Accreditation System machine ahead of the 2023 election.
Speaking on Wednesday, December 14, at a two-day workshop for civil society organisations on Voter Education, organised by the Transition Monitoring Group and supported by the USAID, Achumie reiterated that 2023 general election will be free and fair.He said, "There is no room to hack into INEC server. Politicians are doing everything possible to get into the INEC server or even to manufacture BVAS, but unfortunately for them, INEC is three steps ahead of their plots."
Also allaying fears of BVAS not working in rural areas, Achumie stated that the machine was built on dual basis; "online and offline".
Revealing some of the steps taken by INEC to ensure that 2023 election is successful, he added;
"Recent revelations by Professor Mahmood Yakubu show that the commission has conducted 105 elections using the IReV, while it has uploaded 32,985 (99.13%) out of a possible 33,275 results, having recorded 100% upload rate in the just concluded Ekiti and Osun governorship elections."Apart from voting, results management is easily the most critical aspect of election administration. While voting is an open and public activity, results management is usually run by a few election officials, mostly outside the glare of the public. Thus, there is need to promote transparency in this in the best possible way.
"Other innovations that seem to have enhanced the system include biometric voter registration, computer-based registration of voters, online pre-registration, the Permanent Voter Cards with chips, creating online portals for candidates, observers and political party agents, amongst others, which have all gone a long way in standardising Nigeria's election management system,"