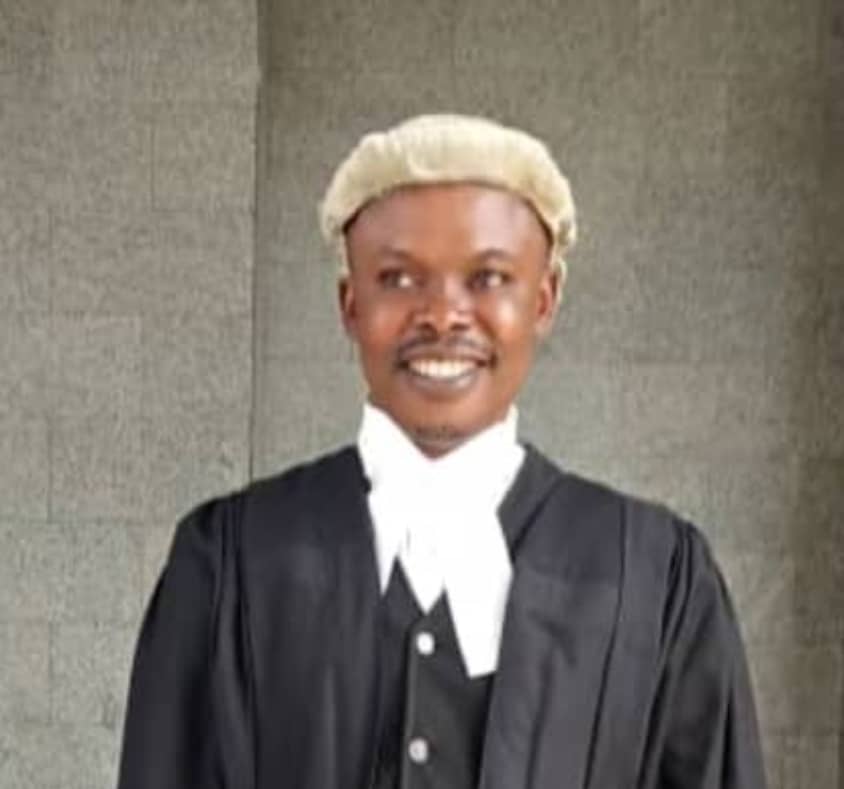 Profile Of Inspector Godday Amadi Esq, A Police Officer With Exceptional Dedication To Service
Congratulations to Nigeria for assets like this icon, an inspector of Police, Godday Amadi Esq.
Determination they say, brings success. More determination brings more success. Inspector Godday Amadi Esq is a typical example of a man whose commitment in serving the Nigeria Police Force and the country has painted the organization in a good light.
Inspector Amadi's dedication to service in the legal department is exceptional. He spares no effort and leaves no stone unturned to ensure he brings glory to the Police Force in course of discharge of his duty as a Police lawyer.
Despite challenges encountered in discharge of his duty, he do not look for excuses but rather focuses on solution to ensure he wins cases assigned to him in court by the Nigeria Police .
Inspector Amadi love for service and the Nigeria Police Force has distinguished him as one of the few Nigerians who look for what they will contribute to the system rather than what they will harness.
His zero tolerance for corruption in line of his duty has changed the narrative and perception by some litigants and members of the public that many Police Officers are in the Force to make money rather than to serve.
Due diligence and utmost carefulness by Inspector Amadi in course of discharge of his duty has made him triumph in cases that seems difficult to win in estimation of many people .
Below are some of the cases Inspector Godday Amadi (AP/N0 333817) played a major role and won as a lawyer in Nigeria Police (Legal/Prosecution Section)
1.PHC/881/CR/2018-COP vs PASTOR CHIDIEBERE OKOROAFOR (Murder) convicted and sentenced to death on 5/6/2023
2.FHC/62c/2017-IGP vs ERNEST OBIOMA &3ORS(ADVANCE FEE FRAUD) convicted and sentenced to 12years imprisonment .
3.PMC/755c/2016-COP vs CHIEF EMMANUEL OPURUM (FALSE INFORMATION) convicted and sentenced to 6MONTHS on 15/5/2019
4.PMC/100c/2015-COP vs INNOCENT ECHEBIRI & 2ORD(STEALING) convicted and sentenced to 5 YEARS IMPRISONMENT.
5.COP vs ISAAC NINGIR & ANOR(STEALING) convicted and sentenced to 7YEARS IMPRISONMENT on 29/1/2020
CIVIL SUITS DEFENDED AND WON
1.PHC/174/FHR/2020-JUNIOR LAWSON vs COP &3 ORS.(200,000,000.00) damage DISMISSED in the favor NPF on 16/12/2020.
2.PHC/2222/2019 MR.BARTHOLOMEN S.OKONKWO vs COMM. OF POLICE & 2ORS(#50,000,000.00) DISMISSED on 17/6/2020.
3.PHC/402/2020- CHIEF LAWSON ANELE CHUKWUCHETA vs NIGERIA POLICE FORCE & 4 ORS.(#100,000,000.00) DISMISSED on 30/9/2021.
4.PHC/1547/2017-HRM FERE BARIDILO THEOPHILUS MEABE vs MR BABARI PAAGO & 5ORS(#50,000,000.00) DISMISSED on 21/12/2017 .
In my view, the Police should encourage personnel like Inspector Godday Amadi Esq to be motivated to achieve more which will in turn serve as lesson to another personnel that there is benefit in commitment to service.
Article Written By Aisha Ahmed
Former Secretary, Muslim women Association of Nigeria (Fomwan),
Rivers State Chapter.
Source Sponsored Article