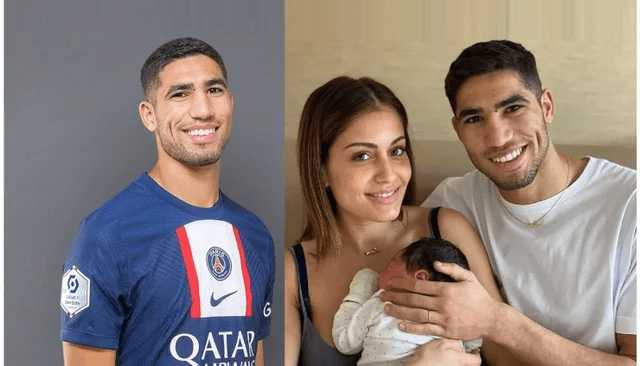 Rape Scandal: 5 Things You Must Know About Acharf Hakimi and Abouk Sad Divorce
five things to know about Hakimi and Abouk amid rape charges and the divorce scandal.
1. Hakimi is 12 years younger than his Tunisian wife, Abouk, who is 36 years old.
2. In March this year, Abouk labelled her marriage to Hakimi 'a failed project', while revealing that the reason behind her desire to divorce the Morocco international is because their marriage was practically done.
3. Hakimi and Abouk have two children- Amín, 3 and Naim, 1.
4. The pair married in 2020, two years after meeting in 2018.
5. Hakimi's imminent divorce with Abouk means that his marriage only lasted for three years. The PSG defender is set to record one of the shortest marriages in football history.