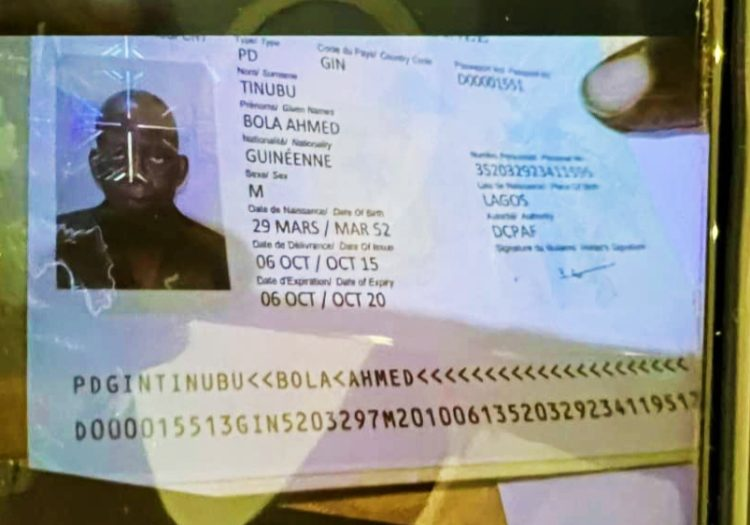 Reactions As Netzines/Investigative Journalist Uncovers Tinubu's Guinea-Conakry Passports
David Hundeyin shared trending photos allegedly showing Bola Tinubu's Guinea-Conakry passport, sparking controversy around the Nigerian president's dual citizenship.
Many Nigerians argue that holding dual citizenship violates the law for presidential candidates, fueling further scrutiny of Tinubu's past.
Tinubu's victory in the disputed presidential election has been challenged by his opponents, who are pursuing legal action to annul the results.
David Hundeyin, a renowned Nigerian journalist, activist, and author, recently shared a series of controversial photos through his official Twitter account for the Substacks West Africa Weekly newsletter.
The images, which are now trending across various platforms, allegedly showcase the Guinea-Conakry passport of Bola Ahmed Tinubu, the 71-year-old veteran Nigerian politician who won the country's disputed presidential election on February 23, 2023.
While our news media has not yet been able to confirm the authenticity of the now-expired passport, the Nigerian populace has been rife with speculation and criticism. Many have taken to social media to express their disapproval, arguing that holding dual citizenship is a violation of the law for those seeking the presidency.
The implication is that if Tinubu has this passport, he has lied under oath according to documents submitted to INEC for presidential Elections