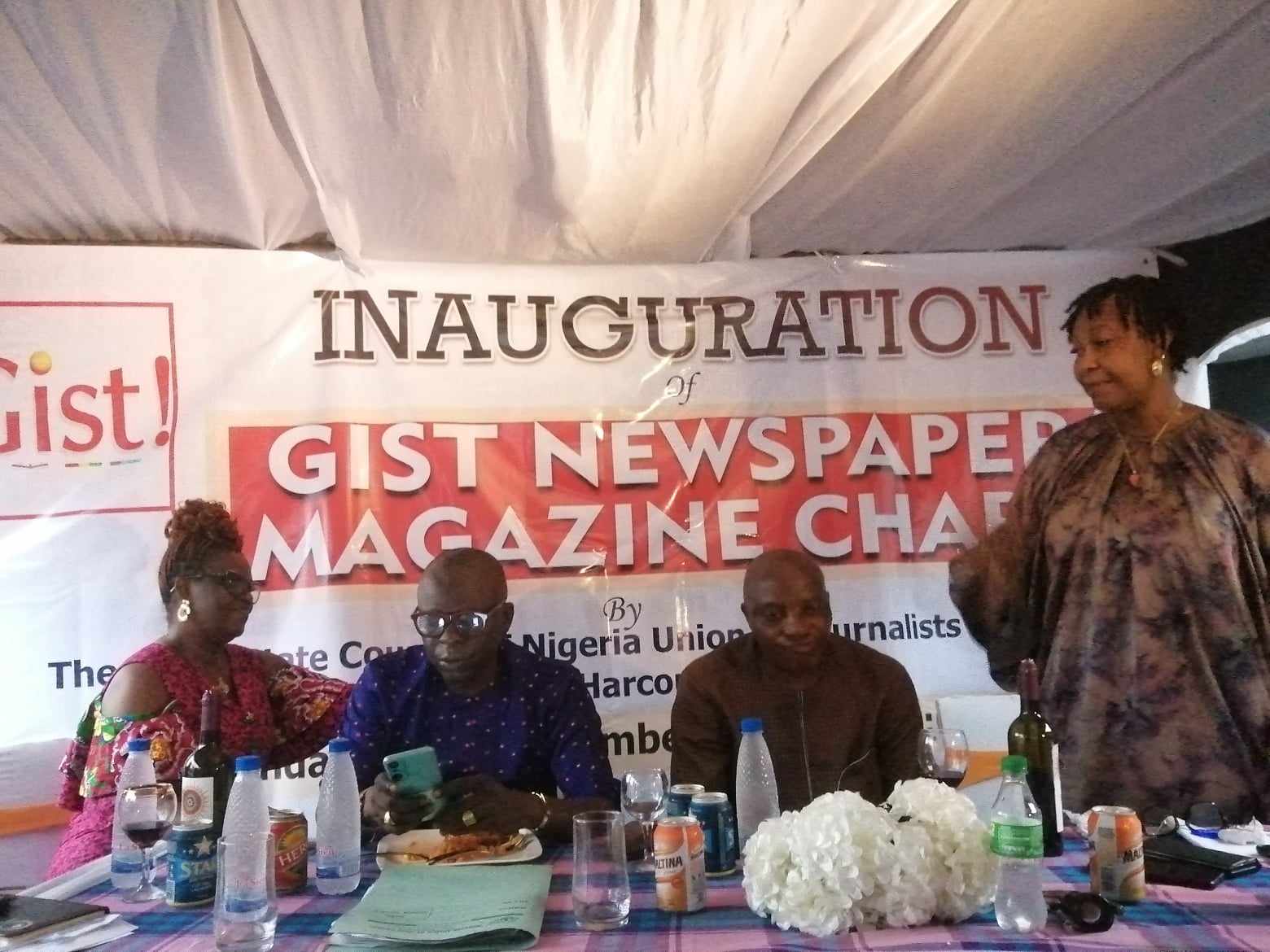 Rivers NUJ Inaugurates Gist Newspaper/Magazine Chapel, Urge Members To Uphold Tenets Of Journalism
The Rivers state chapter of the Nigeria Union of Journalist On Monday 18TH September 2023 Inaugurated the Gist Newspaper/ Magazine chapel,
This measure aimed at boosting professional  and accurate reporting  of events as the Stories Break and also provide employment, welfare and wellbeing of the Staff  of the Newspaper and also discharge its corporate social responsibility
Inaugurating Members of the Gist Chapel, after taking their oath of allegiance, The NUJ Chairman STANLEY JOB STANLEY  charged the newly inaugurated members to abide by the Unions constitution and discharge their duties, Journalism reportage in an unbiased  manner and to promote the growth of our society.
He said  The chapel was duly approved with clearance from the national  secretariat of the union after sighting all necessary documents.
He stated that this was the second time Gist magazine would be inaugurated as a chapel and prayed that this time around that nothing will make them go under while offering to provide needed care, attention and resources that would enable the chapel to succeed.
He further urge the chapel chairman of Gist to operate within the approved guidelines that regulates the Union activities  with a copy of the Union's Constitution  for the good of the chapel members and the Journalism profession.
Responding to the NUJ Chairman, The Publisher of Gist Magazine Hon. Sotonye Toby Fulton thanked the Union for graciously honoring their invite to inaugurate the union and promised to to extol professionalism at all units and levels  of its publication
She explained that chapel is filled with highly professional Journalist, who are well motivated to work for Balanced News Reportage with the interest of  good people of the Rivers state at heart.
She said  "Although this inauguration is their second one, pledged the Magazines renewed Zeal to promote Journalism With more dedication, discipline, diligence and devotion as the anchors for press freedom and also  accomplish their set goals of economic sustainability with Gist Magazine