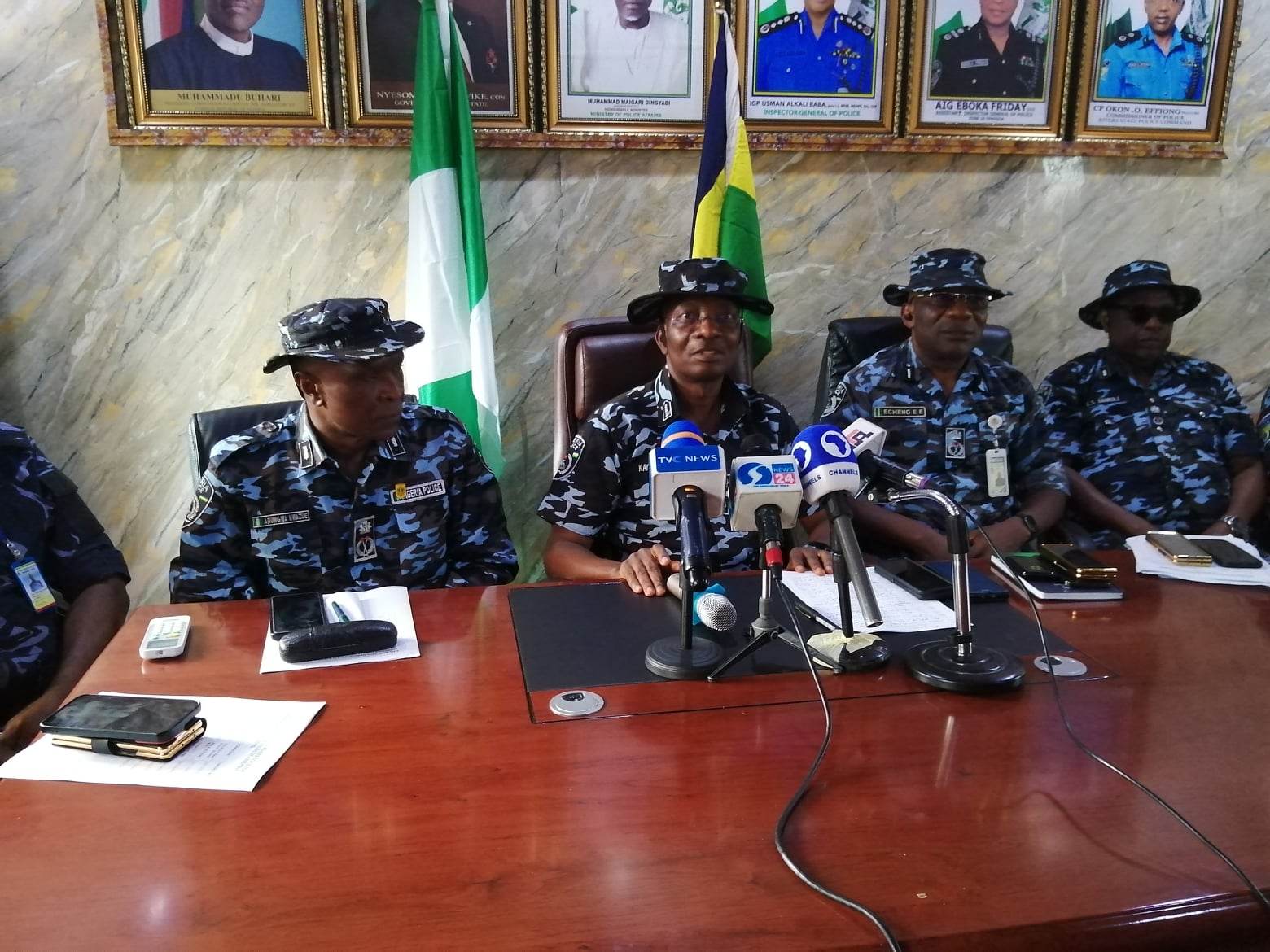 Rivers Police Announce Restriction Of Movement From 12am – 6pm, Check Out Emergency Numbers For The Election
RIVERS STATE 2023 GUBERNATORIAL/STATE ASSEMBLY ELECTION: RESTRICTION OF MOVEMENT ON ELECTION DAY
Reiterates the ban on state-established and owned security outfits and quasi-security units
Assistant Inspector General of Police AIG Kayode Egbetokun, AIG Election Rivers State Command, wishes to inform the general public of the total restriction of all forms of vehicular movement on roads, waterways, and other forms of transportation between the hours of 12 a.m. (midnight) on Friday, March 17, 2023, and 6 p.m. on Saturday, March 18, 2023, except for those on essential services such as INEC officials, Electoral observers, Medical personnel, Ambulances responding to medical emergencies, Firefighters, etc.
The AIG also warns that security aides and escorts are not allowed to accompany their principals and politicians to polling booths and collation centers during the election, as anyone found flouting this directive will be severely sanctioned. The AIG emphasizes that only security personnel specifically assigned to election duties are to be seen within and around the designated election booths and centers. The ban on the unauthorized use of sirens, revolving lights, covered number plates, and tinted glasses is still in force, and violators would be sanctioned appropriately.
He called on Area Commanders, Tactical Commanders, and Divisional Police Officers to ensure that elections within their areas of responsibility are conducted peacefully and Police personnel professionally discharge their duties, exhibit non-partisan traits, and strive to advance the course of democratic rule in the state.
State-established and owned security outfits and organizations, quasi-security units, and privately owned guard and security outfits are excluded from participating in the security architecture for the upcoming election.
The Command, for the umpteenth time, appeals for the continued support and cooperation of the members of the public in this regard to enable the state to have a serene electoral process that can be adjudged not only free and fair but credible.
Members of the public are advised to cooperate with all security personnel and render any support needed to ensure the success of the election in the state. They are further urged to discharge their civic responsibility without fear, as measures have been put in place to forestall any incident that may arise to disrupt the peaceful conduct of the gubernatorial/state assembly elections.
The Assistant Inspector General of Police urges the general public to reach him via 08022908922 and the following CPs in the Election River State : CP Echeng Eworo Echeng CP Election Rivers State Command, 08036448894; CP Laure Sikiru Bankole, CP Rivers State West Senatorial District via 08058652331; Samuel Titus Musa, CP Rivers State South Senatorial District, 0803718075; CP Yomi Oladimeji, CP Rivers State East Senatorial District, 08023445356 and CP Arungwa Nwazue Mni, CP in charge of Opobo Nkoro, Adoni, and Gokana, 08033364919, to request an emergency security response.
In case of any distress, members of the public are advised to call the following phone numbers: 08098880134, 08032003514
1. Choba…………………………………………………08056650926
2. Ahoada…………………………………………………08035898640
3. Isiokpo …………………………………………………08038262646
4. Eleme…………………………………………………..08035528701
5. Bori…………………………………………………….08039628559
6. Degema…………………………………………………08033426062
7. Oyigbo…………………………………………………..07038044844
8. Mini-Okoro …………………………………………….08030882952
9. Port Harcourt……………………………………………08037881369
10. Omoku …………………………………………………09058669644
11. PRO ………………………………………………..….09014273818
GRACE IRINGE-KOKO,
POLICE PUBLIC RELATIONS OFFICER,
RIVERS STATE POLICE COMMAND,
PORT HARCOURT
16th MARCH, 2023