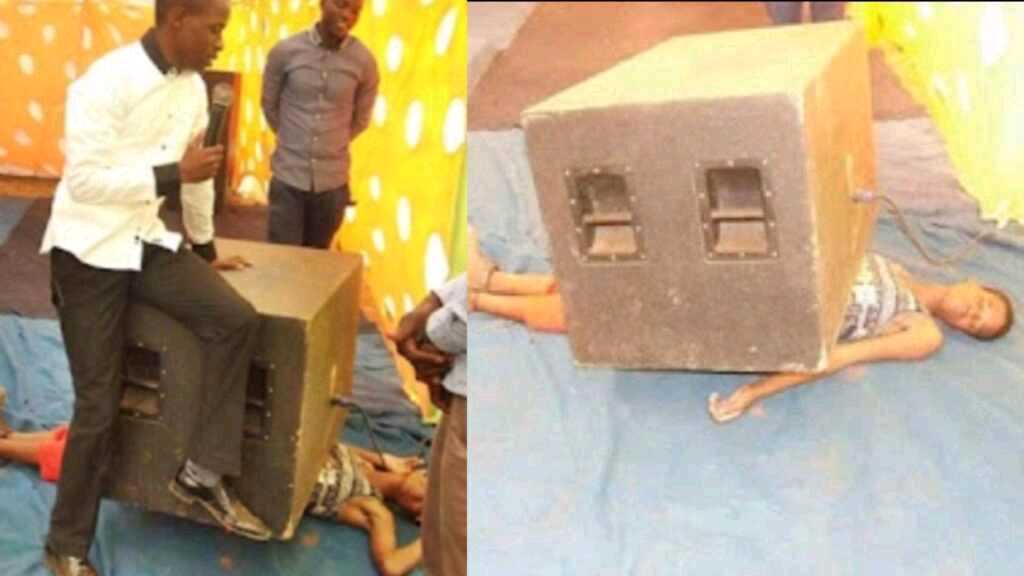 SA Pastor Suffocate Nigerian Lady To Death After He Placed Speaker, Sat On Her Stomach To Make Her Conceive
'Miracle Gone Wrong" – Nigerian lady suffocate to death after pastor placed speaker on her stomach to perform miracle so she can conceive Controversial South African pastor, Lethebo Rabalango, has allegedly killed one of his members after he put a speaker on top of her body to prove God's power. According to news making the rounds, the girl died following internal injuries she sustained.
The pastor and founder of Mount Zion General Assembly had organised a night of worship at his church in Polokwane on Friday, where he was teaching about demonstration of power in which he emphasized that if Jesus walked on water, he too could do anything with faith, Jacaranda FM, South Africa's independent radio station learnt. Pastor brutally flogged female church member for being late to Sunday service However, the unfortunate incident played out when he invited a girl from the praise team and asked her to lie down.
He then ordered ushers to carry a big speaker and put on her stomach saying the weight would not harm her.  Rabalango climbed on top of the speaker, adding pressure to allegedly suffocate the girl who reports say remained quite as she had already passed out.  Afterwards, the pastor reportedly sat on top of the speaker which was still on the girl's stomach for close five minutes, he got up and ordered removal of the speaker, but the girl could not rise. The pastor was said to have blamed the girl and accused her of having little faith for she could not withstand a task he referred to a simple.