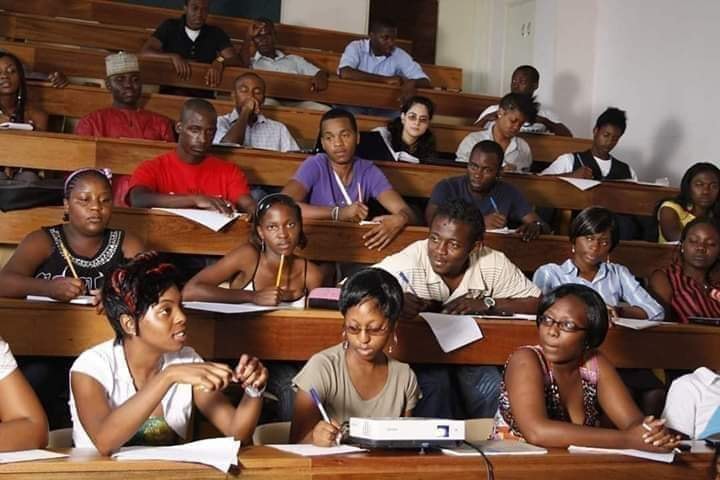 Students Involved In Classroom Romance Faces Expulsion As Police Released Them To Their Parents
Following interventions from Human rights groups, Center for Basic rights and Accountability Project prevailing on the matter. to drop the cases against the students involved in immoral behaviors, where  the Principal of Community Secondary School Nkpolu Oroworukwo invited the Nkpolu Police Divisional headquarters, to take students of S.S.2 involved in romance to station where they were detained,
The S.S. 2 Female, Male Students And Two Other Male Students Of Government Secondary School were Arrested By Nkpolu Police Division, Mile 3 Diobu, Porthacourt On Instance Of  Government School Management In The Area Over Kissing And Romancing In Class Room During School Hours
The DPO of the station acted as a mother by cautioning the students and asked the Principal to take them back to handle the issues.
They were released unconditionally after the DPO spoke with the children as a mother and told them the implications of their actions including the ones that took the videos of the ones that are romancing
Recall that the Principal of the School, Mrs. Patience Nwachukwu, expressed sadness over the situation, saying the affected students were a bad influence and that such behavior could not be condoned.
She said, "Those children are a bad influence and we can't condone that. After now they will have to be expelled from the school. EastwestReporters reports that the children have Been Released Unconditionally And The Management Of The School Has Been Advised By The Police for the school to Handle The Matter Internally