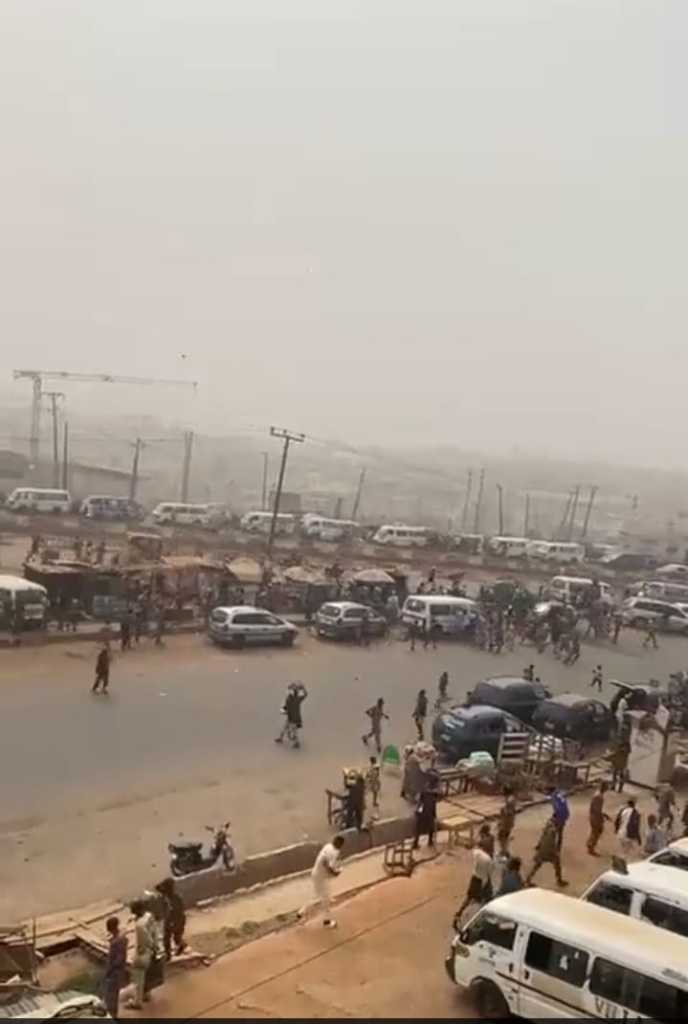 Supremacy Battle: Cultist Storms Eke Awka Market, Kill 1 Suspected Cult Leader, Flee With His Head
Cultist have taken their war to local Eke Awka market in Anambra State, in horrifying turn of events on Wednesday, Traders witnessed a bloody confrontation between the Baga and Aye, rival cult groups, trying  to stamp supremacy of who controls the markets resources culminating in a gruesome murder of one. simply identified as Igwe Omeli. who was killed on Wednesday morning around 7 am inside the market as traders were coming to shops.
We gathered that Igwe Omeli is suspected to be one of leaders of Aye cult group in the market, whom the leadership used to force compliance on members of the market.
According to a source, who never wanted his name on print, said it was war between the Baga and Aye cult group in the market.
" It is related to market politics, but the man killed was the guy they used to terrorist us and enforce compliance. Any time the leaderships want to enforce any agenda, he is the person and others they used" he said .
He told our reporter that, the Baga cult group members were pushing Omeli and he ran into the market to mobilize his boys to rescue him and unfortunately for him before his boys could get information, they have killed him beheaded him and cut his male organ.
According to him, it is only God that saved the market , because if the Aye Members had arrived on time many people would have been killed. "He was killed inside the market where they are selling meats and they cut his head and male organ with the butcher's knives.
It is by God's grace the diseased members could not come out on time ,it would have been disastrous" he stated .
He also stated that people ran away in the morning but they have started coming back to shops.
The source also disclosed that few weeks ago , Aye cult group killed one Baga man simply identified as Salvage cut his head and male organ .
When contacted the state Police spokesman DSP Ikenga Tochukwu, Confirming the incident to our  reporter in a phone call also attested that the suspect's escaped with the victim's head.
While assuring that the officers of the Command are currently present at the scene and are on top of the situation; the Police Spokesperson further added that efforts were on top gear to apprehend the suspects involved in the incident.