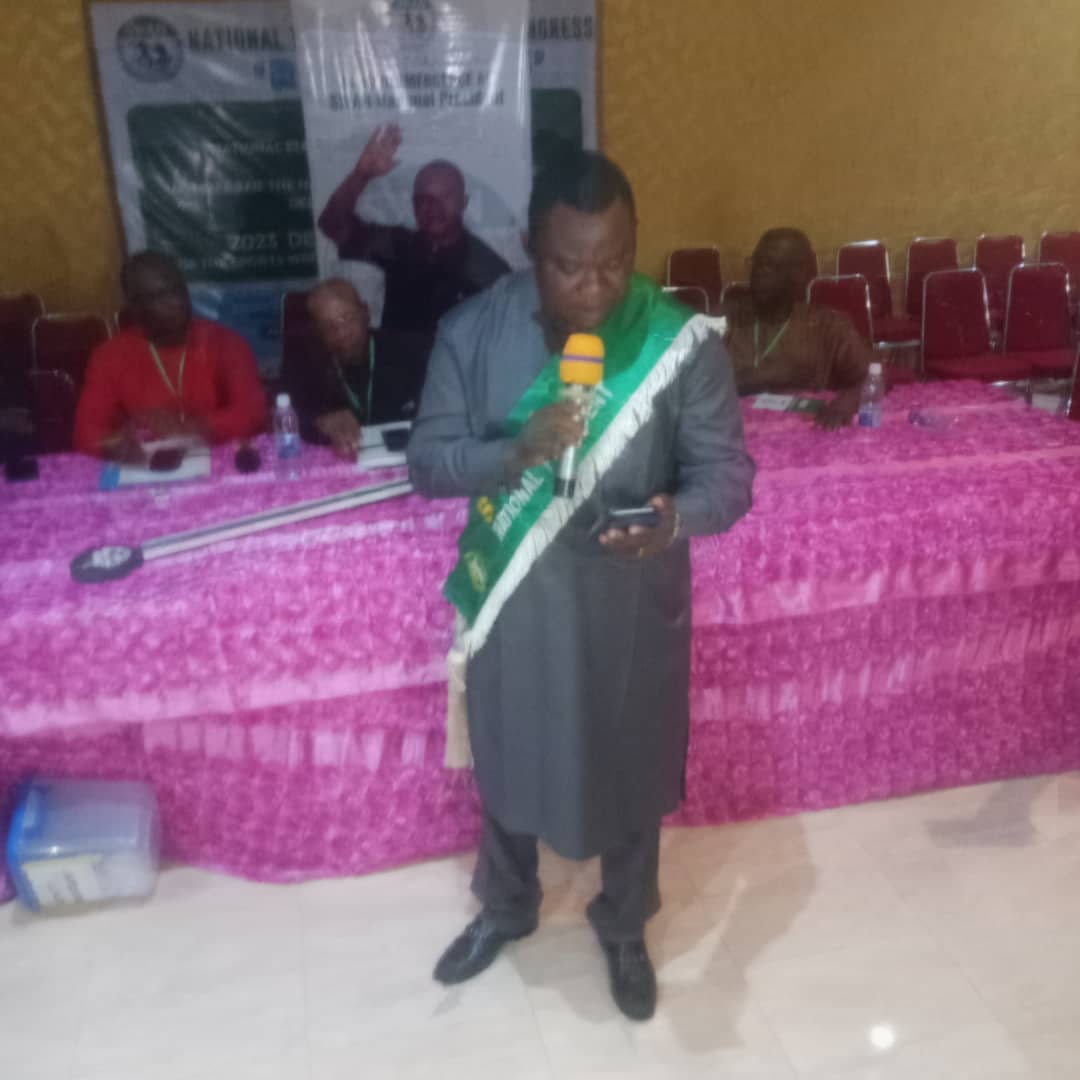 SWAN Elect Isaiah Benjamin As President, Vows To Reconcile Aggrieved Members
After a tensed atmosphere in Omoku, Rivers State on Thursday July 13 2023, Isaiah Benjamin from Kaduna State has emerged the President of the Sports Writers Association of Nigeria (SWAN).
He beat his opponent, Alhaji SADIQ Moyoyo by 16 votes to 6 in the keenly contested election, held at Chrisdera Hotels, Omoku.
With his victory, he is expected to lead the association for the next three years.
In his acceptance speech, Mr. Benjamin said that he would hit the ground running by reconciling aggrieved members.
"I am not unaware that some of our members may be aggrieved rightly or wrongly but whatever it is, my desire is to run a stronger and more united SWAN, and towards achieving this, I will engage in genuine reconciliation of those members aggrieved for whatever reason so that together we can all be on the same page," he said.
According to him, he is indeed humbled by the show of solidarity and love.
"When it is often said that powers belong to God and gives it to whomever he wishes, this is certainly a confirmation of God's doing through all the delegates to this triennial Congress, I gesture I don't take for granted.
I therefore wish to first and foremost thank God for this opportunity to serve.
He commended and appreciated the National Executive Committee (NEC) under the pragmatic leadership of Sir Dr. Honour Sirawoo whom he said, has laid a very solid foundation for which they are trusting God to build upon going forward.
"I must also commend the National Election Committee (SWANECO) for seeing to the realization of this day, adhering strictly to the provisions of the statutes without compromise. It is equally commendable and I say a big thank you to the committee.
"Although their decision and adherence to the statutes was not favourable to a number of those who showed desire to contribute their quota to the growth and development of the association, I wish to humbly appeal that they take it in good faith though painful. Whatever opportunity they fail to get today can always be gotten in the nearest future.
"I wish to appeal to them that this administration for which I have been given the mandate to lead will run an all inclusive and open government and their wealth of experience individually and collectively will be sought to move the association forward, and like I said in one of my posters during the electioneering campaigns, 'together we can do it's God helping us.
"Let me not bore you with too much take but to finally assure you one and all that I will not let down this confidence reposed on me God helping me.
"I wish us all journey mercies to our respective states and kindly convey my best wishes to your loved ones, as we look forward to your contributions and suggestions that will add value to the administration of this our great Association," he said.
By; JACOB ONJEWU DICKSON