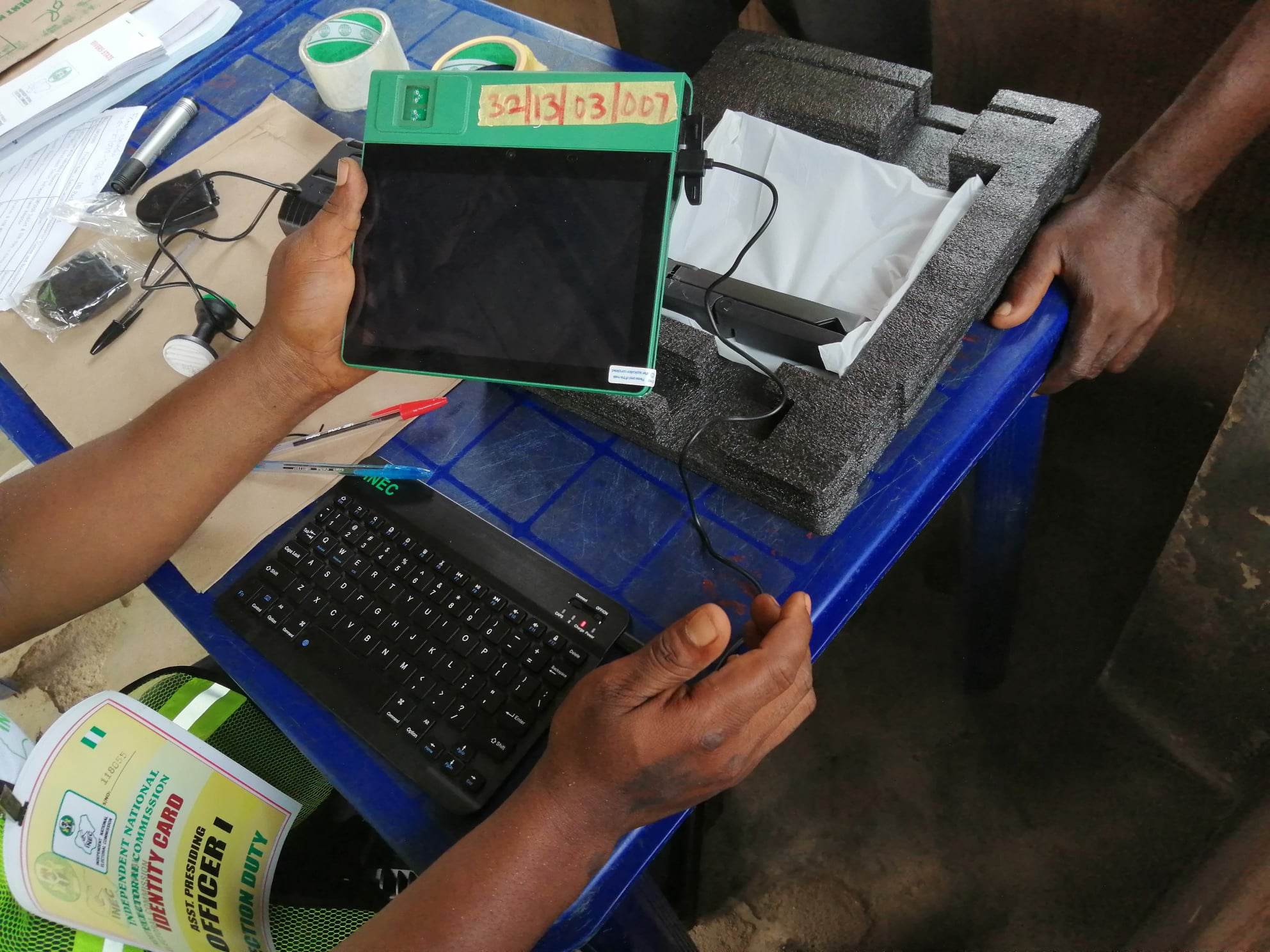 Syndicate Paid To Manipulate The BVAS Have Been Arrested In Abuja-Police
This evening, Nigerian Police swooped on a residential building at No. 15, Ganges Street, Maitama, Abuja. This followed a tip off from unidentified sources that the location was being used as a base to manipulate last Saturday's elections. Police recovered numerous BVAS machines and several laptops and desktop computers, as well as other technology materials. Also, several suspects were arrested. Police have launched a manhunt for several other suspects involved in the matter.
The arrested suspects are now helping the Police with their investigations.
Although the Nigeria Police Force is yet to make an official statement, it say they've arrested a syndicate suspected to have made attempts to compromise the Bimodal Voter Accreditation System, BVAS in the just concluded voting in the presidential and National Assembly elections.
According to FCT Police, the suspects were arrested in a posh house in the Maitama area of the capital territory.
Some INEC BVAS machines were recovered from the syndicate according to Jackson Ude Prominent politicians are involved in the BVAS Manipulation Syndicate